Thanks to Covid-19 there are new special measures that must be observed to make sure that events can go ahead and the guests at the parties can be kept safe and healthy. Hog Roast Cobham have not shied away from returning to catering events, they are always looking for fun ways to keep the events light hearted but also socially distanced.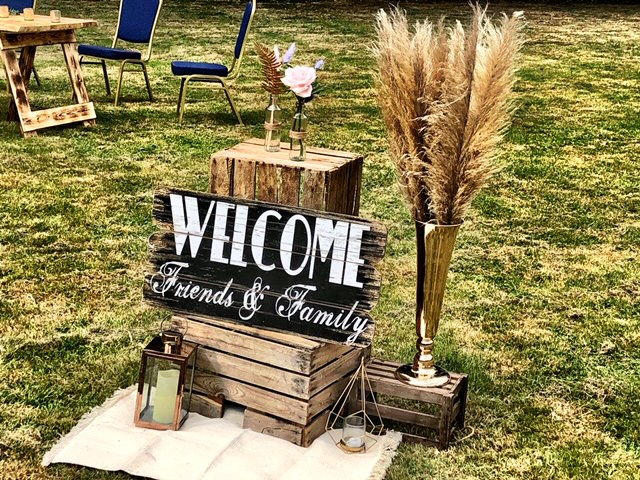 The latest event for the Hog Roast Cobham team was a joint 30th and 60th birthday celebration! The clients were clear from the start of their talks with the catering team that they wanted a full and fun menu for their 60 guests. However, the original plan for the event had to be amended when the government changed the rules on large gatherings. The team were resolutely unfazed by the changes, and the catering for the event was altered. Instead of offering one buffet at a set time, Catering Manager Jake did a split service; two separate buffets as the guests were given different start and end times, meaning that there would only be 30 guests at the party at any one time, thus sticking to the government advice.
The venue for this joint celebration was the picturesque location of The Meadow in Cobham, a beautiful, rustic gazebo/tepee style tent, in which the guest's could party the afternoon and night away! It also ensured that Catering Manager Jake had plenty of room to work, there was plenty of space for the catering equipment and the serving table. All of the dishes were made by experienced Chef Jake at the venue in the hours leading up to the split service buffets.
The first buffet, served at 4pm, and the second buffet at 7:30pm had the same tasty array of treats on offer. There was a magnificent Hog Roast, complete with crispy crackling, stuffing and apple sauce. There was also grilled vegetable and halloumi skewers, as well as plain grilled vegetable skewers. There was coleslaw, mixed salad, pasta salad and new potatoes and of course, soft gluten free rolls for all to enjoy.
The guests used the china crockery and silverware cutlery provided by the team. At the end of the buffet service Jake quietly tidied away, leaving the clients and guests able to continue their party.