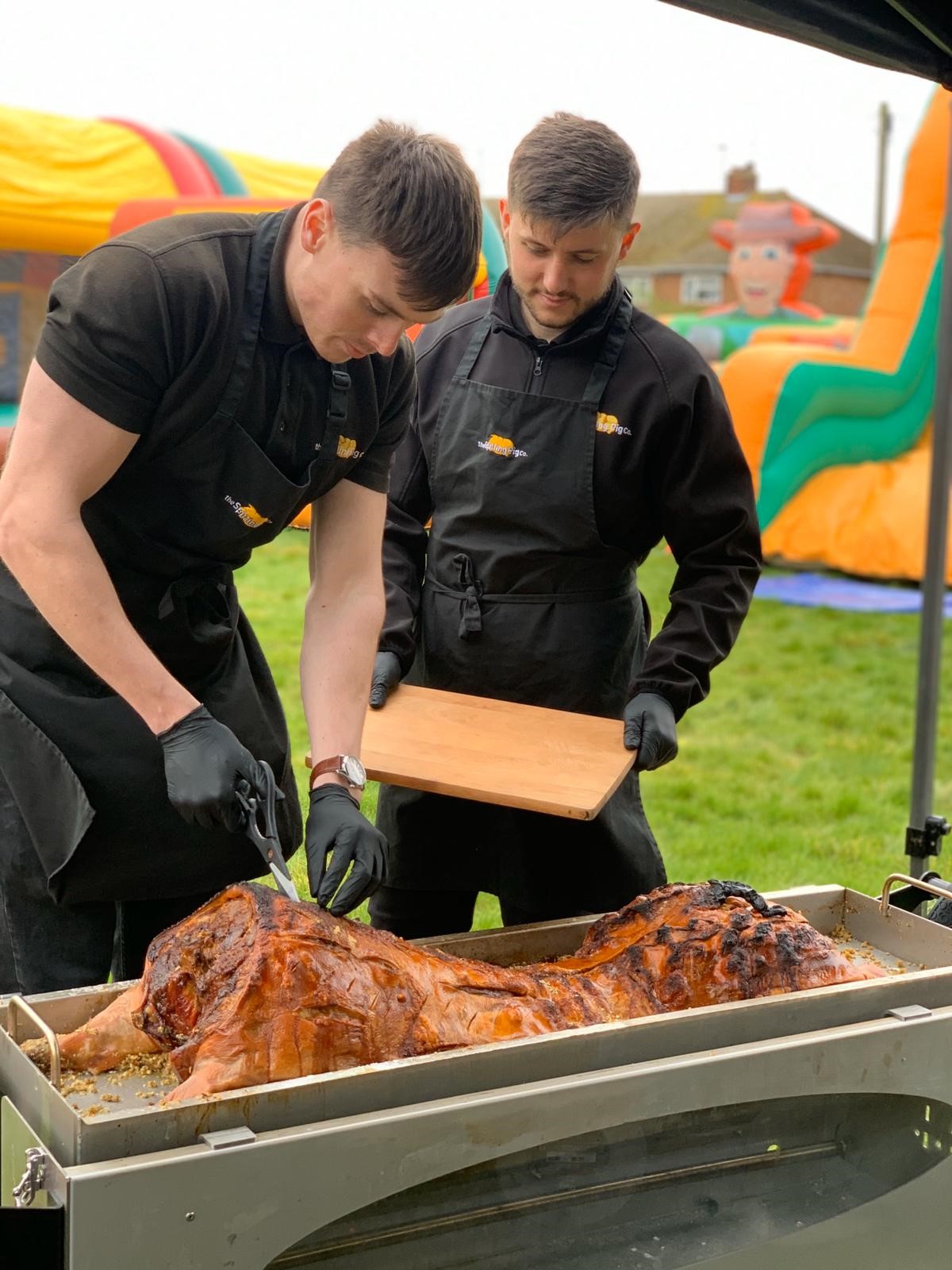 My name is Matt, the owner of Spitting Pig Kent, and I would like to take this opportunity to tell you a bit more about myself, my passion for hog roast catering and all of the good things that you can expect if you hire us to cater for your event!
Coming from a retail background, I have bags of experience in providing a high level of customer service. I know how crucially important it is to balance exceptional service with fantastic food in order to create a brilliant dining experience for everyone who attends the event. I decided to combine my customer service experience with my passion for catering and went on to spend many years working alongside another hog roast caterer. During that time, I gained a valuable insight into what it takes to run a successful hog roast business, which made me decide to take the plunge and start my own!
Myself and my team thrive on the challenge of catering for a wide array of events in Kent, which is reflected in the diverse catering packages that we offer. We can create unique and varied menus for events of all sizes and freshly prepare a vast assortment of other dishes in addition to our signature hog roasts.
A Memorable Catering Experience
Of course it is not just the food which makes what we do at Spitting Pig Kent such an outstanding choice if you need a catering service, it is also the unique experience that we provide that you will not be able to find anywhere else. The way we slow cook one of our succulent pigs in front of your guests eyes for just the right amount time really is brilliant and unique sight to see. The sound and smell that we drift through your party or event as the spit roast slowly cooks the food will give the whole dining experience an atmosphere and experience like no other. It is also sure to give your guests a fantastic talking point and will truly make your event a memorable one if you choose Hog Roast Kent.
After seeing and smelling their food get slowly cooked to mouth watering perfection right in front of their eyes, your guests will fully appreciate just how delicious our food is once they have taken their first bite. If you have never tried a hog roasted pig that has been cooked for hours until it is just right, there really isn't a better time to experience it than right now with Hog Roast Kent. We always aim to always give out customers the best possible dining experience at every occasion, which is why we have rose to become one of the most respected and successful catering companies in the whole of Kent.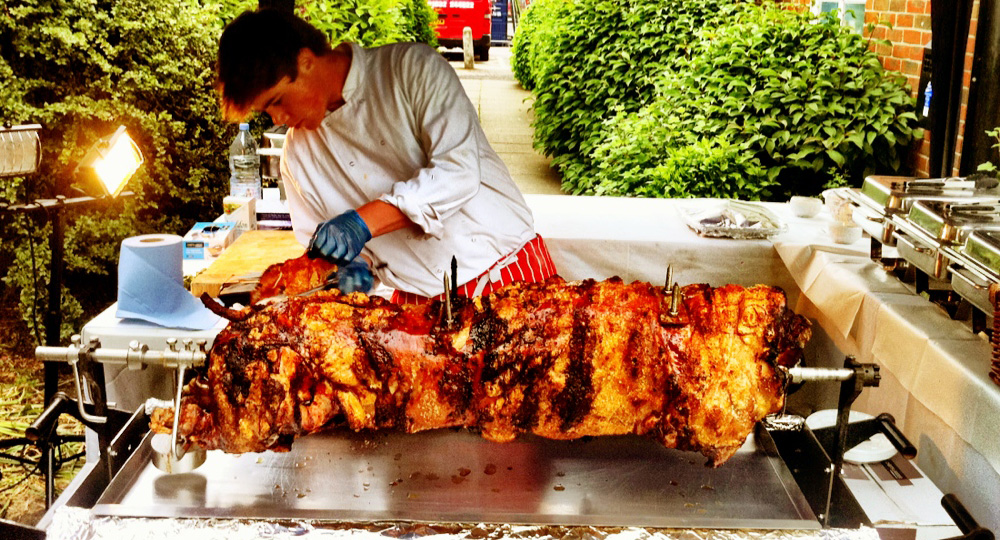 To make sure our food is of the best quality, it is cooked by our team of highly skilled, qualified and trained chefs. Our chefs are some of the best in the whole of Kent and will only serve food if it meets their impeccable high standards. This type of service just comes a standard when you choose Hog Roast Kent as everything we do is to make sure you have a truly fantastic and memorable night.
Whether you are organising a corporate event in Folkestone or a picturesque birthday party in Ashford we at Spitting Pig Kent will still be able to provide you with the same top quality service all year round. We have provided first class hog roasts to people all over Kent, from Chislehurst to Orpington and everywhere in between. Their is no event too big or too small for us, we are also pleased to provide our unique service to whoever wants to experience our delicious hog roasts. We have a range of menu options to suit any occasion and all at a price we are sure you will find very reasonable. It doesn't matter if you want our the food to be served inside or out, we are able to serve our delicious food anywhere and anytime. There is also a bespoke menu option so that every last detail is exactly how you want it to be.
Renowned Hog Roast Catering
When it comes to excellent food served in a truly unique way with amazing service and price too, there really is no better option for any occasion than Spitting Pig Kent.
The Hog Roast Kent catering team is made up of hardworking individuals and all of us share the same passion for food and outstanding of customer care giving our clients the best experience possible. We all follow the same high standards and work exceptionally hard to achieve our goals. As everyone one of us has experience in the catering industry we are able to share and ideas and visions to create an outstanding customer focused business.