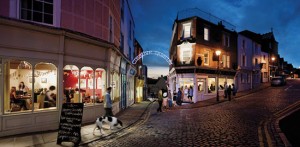 I think it's safe to say that the town of Folkstone is really something very special, not only for us here in the area but for the rest of the United Kingdom and even Europe. You see, this brilliant Kent town is not only a wonderful place in its own right but it's also home to one of the largest ports in the country. The appearances of the town is one of majesty and beauty and I am sure that both locals and the hundreds of visitors and travellers who come to Folkstone would agree with me. The town itself is located in a seaside valley between to beautiful cliffs, making it easy to see why this town was one of the world's most important and prestigious ports of the 19th and 20th centuries.
Now, one of my most loved aspects of being in the catering business is the ability to visit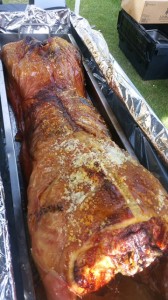 wonderful places and to always experience different scenery wherever I go. Folkstone has got to be one of my most loved town's in Kent for this very reason. I see nothing better than catering for an event of any kind with a beautiful seaside backdrop – just imagine the beauty of this on a hot summer's day, drink in hand whilst admiring the slowly cooking spit roasted meat being tended to by expert chefs at your very own party or occasion. That's enough to get anyone's mouth water I'm sure. We can cater for a whole manor of events and are able to provide an array of different menus to suit your needs. We are a massive fan of serving our tender hog roast with freshly baked bread rolls and stacking it high with stuffing and homemade sauces. However, we understand that such a meal may not always be suited to your event and so we are able to prepare some more traditional but equally as tasty sides to choose from. We really pride ourselves in being able to adapt to your needs in order to truly make your day one to remember.