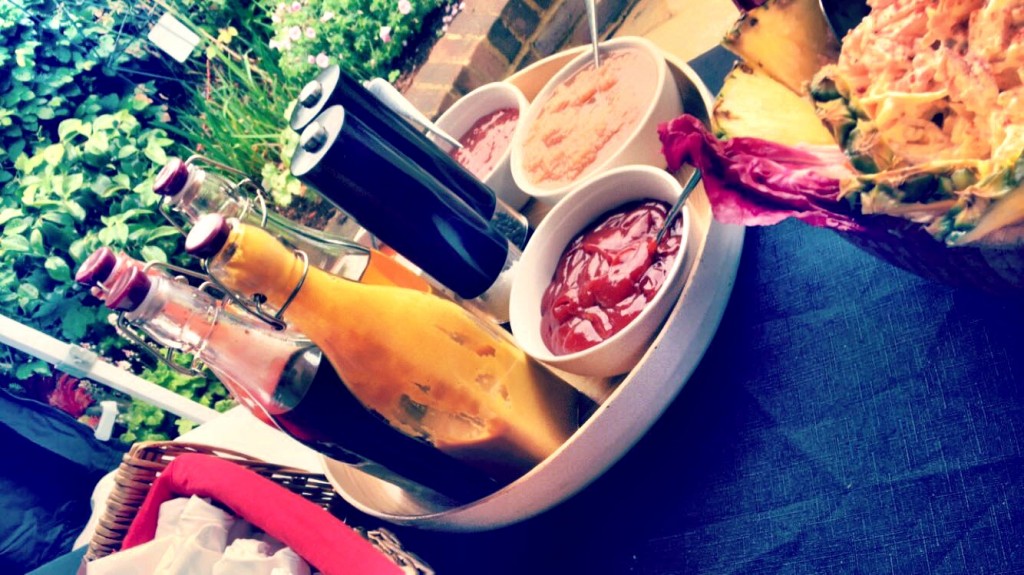 Available from Spitting Pig Kent is a smorgasbord of distinguishable menus that make for a first-rate spit roast catering experience no matter the weather. All events should have in common the trait of being enjoyable, for you and your guests. To set in stone an event with genuine entertainment and interaction value for your guests you need great catering, and you should know that at Spitting Pig we have the culinary foundation to make toothsome food of excellent standards.
The secret to all lush hog roasts is to keep it simple. There's no reason or benefit to over complicating a hog roast in Rochester. The less you do to the pig before and after cooking it, the better it is. When we make hog roasts, tray cooked or spit roasted, we keep our special seasoning of herbs and spices down to an absolute minimum, so that the true great taste of the free range local pig comes through – and that's why we serve the pigs we roast on fresh bread rolls with only apple sauce and stuffing. So many of the greatest foods in the world are kept simple and uncomplicated, and hog roasting is no different.
An Enjoyable Culinary Experience
Catering by Spitting Pig is always about delightful food served to elite-standards, but it's not always about roasted pig. Just as crucial to our catering and, in many cases, even more popular is the menu choice of roasted beef, turkey, chicken, lamb or kebab, or the final choice of grilled, chefs-own sausages and burgers. Each of these tantalising selections are gently seasoned with select herbs and spices, served on crusty bread rolls with their own unique sauces.
Traditional Beautiful Flavours
There's an excess of different choices to be made for your event menu. You don't have to settle for just one roast sandwich option though, depending on the menu option you choose you'll be able to select out two, sometimes even three, of your favourites, so that your guests have greater choice and fully enjoy the event. Choose from any of the earlier mentioned main courses, and more – in the way of salads, canapes, starters, etc – for a dream menu that will compliment perfectly your event.
If you're not entirely happy with the menu selections that we can offer to you then call us, because with our help you can create your own. We're committed to giving each client a service befitting of a king and we'll do just that when we offer to make special menu arrangements and even provide you a bespoke menu for your event.
Read More... hide