Looking for some hot and tasty traditional catering for your outdoor party? Want something different – something that will make a lasting impression with your guests? Something with that 'wow' factor. We have the answer – hire Hog Roast Sittingbourne. It really is easy to do simply fill the enquiry form click your mouse and leave the rest to us. Hog roasting is a traditional, rustic form of catering that goes back centuries. Today, when we are all too tied up with our microwaves and convection ovens, turning back to the old tradition of spit roasting never fails to get everyone excited.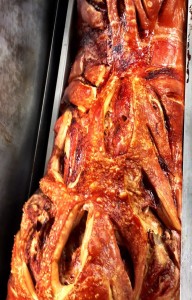 Watching the hog turn slowly on the spit will have your guests mesmerized while it's cooking, and then when they come to eat the wonderful flavours are something that won't be forgotten in a long while. From the Romans to Henry the Eighth to the modern day, Hog Roasts have always been a magnificent centre piece and luxurious talking point but now affordable to everyone thanks to hog roast catering. We provide informal, fun eating with a sophisticated primal experience which sweeps away social inhibitions as you pick and gnaw through our tender meat.
Through history carcasses sizzling, dripping, glazing over an open fire, have been at the heart of every celebration. Today we offer the service providing a team of workers and staff to serve customers, the finest locally sourced meat, roasted to perfection; piece of mind and organisation of your events catering with sensible pricing. Providing local quality sourced meat and equipment for a Hog Roast at all types of events.
There are many different ways in which you can cook meat, but they all have their drawbacks. Frying it can be unhealthy. Grilling it can lead to burning yourself when turning the meat over, and roasting it means that the meat might not be cooked all the way through, even though it looks done on the surface. However, with spit-roasting, you don't have to worry about any of that. As well as catering for weddings, corporate events, parties and for special Christmas events, we also sell and hire out hog roasting machines for those of you who prefer to take the D.I.Y. approach to catering. The D.I.Y. approach is preferred by many people who like to host a barbecue, and don't mind putting the effort in as long as everyone present enjoys their food.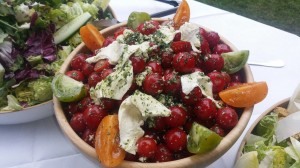 By either hiring or buying one of our machines, you'll have an extra-special piece of equipment which will cook your food to perfection, without having to turn the meat at regular intervals. By either hiring or buying a hog roast machine from Hog Roast Sittingbourne, it gives you the freedom to buy whatever meat or vegetarian alternative you like before you cook it. Also, you're able to glaze or marinate your food in whatever way you like. As well as giving you choice, it also looks impressive while cooking, as you can see all parts of the hog while it rotates, so you're left with no nasty surprises such as parts of the pig being over or undercooked.
If you're cooking a hog roast for the first time, it really is quite simple. All you have to do is buy a whole pig from your local butcher (should they stock them), securely stick it on the machine and turn it on, although there are different heat settings to choose from, depending on how long you're willing to wait before your pig is ready to eat. If you're having trouble with cooking your pig, or want some tips on how to cook it, then we're just a phone call or an e-mail away, ready to help you on your way to cooking a delicious roast hog.
For those of you who want to have a great party without the fuss that comes with preparing your own food, then we're able to come to your event and cook whatever option you choose from our extensive party, wedding, corporate and Christmas menus. Our options range from the gloriously simple 'pig in a bun', which includes a roast pig, bread rolls, crackling and apple sauce, to our larger gourmet menus, which come complete with starters, potatoes, sides, salads and desserts. Whatever you choose, you won't be disappointed with Hog Roast Sittingbourne.