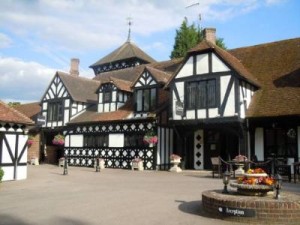 The town of Sevenoaks is situated in the beautiful county of Kent and is home to just over 20,000 people who are lucky enough to be able to call this fantastic place their home. A popular location for commuters to the Big Smoke of London, I admire this lovely town for it's wonderful high street which is a collection of staple shops and up and coming independent businesses as well as it's growing food and beverage industry. If you're looking for a more relaxed trip to around Sevenoaks you must visit the amazingly peaceful Knole Park which is home to several millions of trees (yes! Millions!) and deer. Alternatively you can pay a visit to the 16th century Riverhill House and gardens.
Sevenoaks has had it's fair share of notable residents, including perhaps most famously Diana, Princess of Wales. If this little Kent town is good enough for royalty, it must absolutely be a brilliant place for us to provide regal, trusty feasts to the people of Sevenoaks! Here at Spitting Pig Kent, we have over 20 years of high quality experience in catering, with specialist knowledge in the traditional method of spit roasting. Although a slow cooking process, it by no means makes the method easy and we rely on only professional standard, highly skilled chefs to tend to these incredible hog roasts. We let you choose a meat (we of course recommend pork but don't let that deter you from our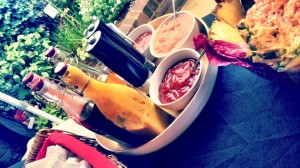 other delicious options if they are more your thing!), provide the hungry guests – no matter how many, one of our larger pigs can in fact serve over 300 people – and we will prepare and slowly roast your food for around 6 hours. Not only do we provide tasty catering for your guests but also a great talking and focal point for any event.  We pride ourselves on collaborating effectively with all of customers to really ensure that the meal is tailored to your every need. So, whatever the occasion whether you are getting married, celebrating a big birthday or simply getting some family and friends together for a good time, here at Hog Roast Sevenoaks we have the menu for you.