With a Hog Roast Fordwich feast, featuring multiple courses including a sumptuous main like one of our amazing hog roasts, you can treat the guests at your next party or event to something different and, at the same time, truly delicious. We can make all your dreams come true in terms of helping you create your own menu from scratch if needed, with plenty of options to suit all kinds of dietary requirements, varying personal tastes and appetites, from alternative mains to additional dishes like our handmade canapés, starters, desserts and sides.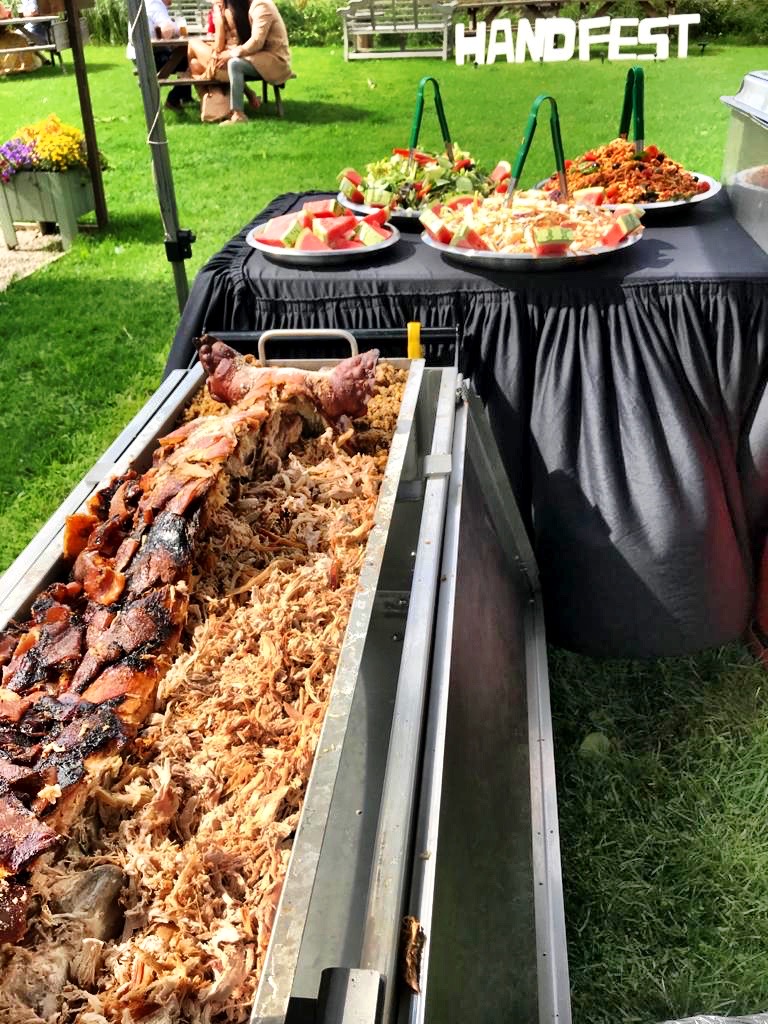 You may prefer a different meat to be served than a hog roast (or in addition to one) and we can slow-roast beef, lamb or poultry or cook up a storm with one of our own special Hog Roast Fordwich menus, like our Loaded Fries, where we smother chips in meat, melted cheese and slaw or our Southern Slow Roast, where you choose three meat mains and four hot or cold sides. If you're inviting guests on special diets, such as gluten-free, vegetarian or vegan, our experts will whip up a tasty suitable meal fresh on the day, just as long as we have advance notice. Whatever your needs, we will help you to feature exactly what you want served to your guests, no matter the occasion.
On Friday afternoon, our Hog Roast Fordwich chef and catering assistant made a lovely feast for a small party at one of our customer's homes, outside in the large garden. We are often asked to cater smaller affairs, which we do just as well as huge events with hundreds of people invited, and with the same expertise and attention to detail. For this special occasion, a 70th birthday celebration, we were asked to serve pigs in buns to most guests, veggie skewers to the vegetarians and also provide some sides that everyone could enjoy.
After preparing the hog, it slowly cooked for several hours while we got on with preparing the halloumi and veg skewers, sweet potato wedges, our own coleslaw and a tomato mozzarella salad, and by 2pm, we had a mighty feast ready to be devoured.