Hog Roast Broad Oak's latest event was a very special, very seasonal wedding. The happy couple wanted a very relaxed, informal wedding party following their quiet wedding. The team were only too glad to be a part of their special day!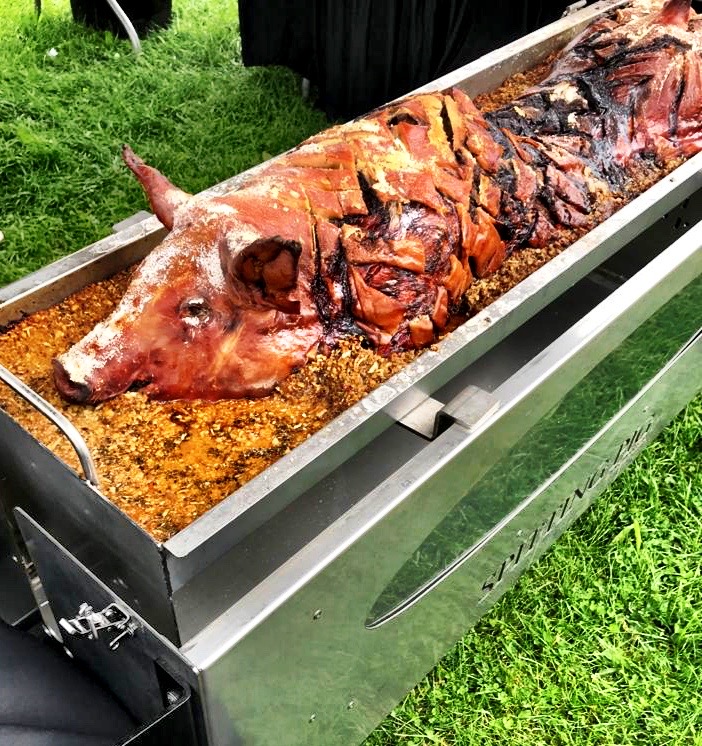 The clients worked closely with the team to come up with an informal buffet menu for their 15 guests to enjoy at their outdoor venue. The catering package that the clients put together with the team included lots of things that the clients hadn't even considered! As part of their package the newlyweds and their guests were able to use the Hog Roast Broad Oak teams' finest, high quality re-usable wooden bamboo crockery and cutlery for the buffet.
As the venue was a big open green space there was plenty of room for the Catering Manager when they arrived at the site. The Catering Manager arrived and set up the cooking equipment and serving table several hours before the 3pm buffet serving time.
Every dish of the buffet was made fresh by hand by the Catering Manager in the hours leading up to the serving time. When the guests were ready to tuck in to the food it was at its very best and tastiest. They could enjoy a whole brilliant variety of foods.
On offer at the buffet there was a delicious Classic Hog Roast on offer, which was a succulent slow roasted pig served with crispy crackling, homemade stuffing and apple sauce. There was also tasty grilled vegetable and halloumi skewers and plain grilled vegetable skewers. As well as those treats there were also platters of warm new potatoes in an herb butter and a fresh green leaf salad. Finishing off the brilliant buffet was a large selection of fresh gluten free bread rolls.
Once the buffet had been thoroughly enjoyed by the happy couple and their guests that Catering Manager discreetly tidied away, taking all rubbish off site to dispose of responsibly at a later date. The event was a brilliant success and the clients were delighted by the service they received.