It might feel like it's too early to start planning your Easter celebrations just yet, but we can assure you the next few weeks are going to fly in, and before you know it, you'll be painting hard-boiled eggs and rolling them downhill, hunting down the chocolate kind (and promptly munching through them all) and then, of course, there's Easter lunch.
With so much fun and excitement coming your way, now is the best time to start thinking about how you're going to spend your day, and with Hog Roast Staplehurst available to assist with all of your catering needs, you're sure to have a fantastic time!
Recently, we heard from David, who is planning to use his massive back garden to host a traditional egg hunt for all of the children in his family this Easter. To make things even more spectacular, he has even gone to the trouble of arranging an Easter Bunny to make an appearance and play games with the children and give them clues for the chocolate egg search.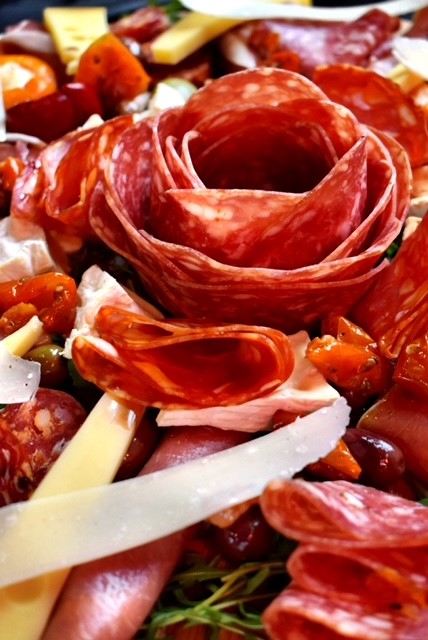 With plenty of adults in the family also attending the event, David had approached Hog Roast Staplehurst looking for an inclusive menu option that would suit everyone. And at that request, our catering manager, Matt, had suggested our Alfresco Menu, which boasts a delicious selection of the finest Italian meats and cheeses, which are served on rustic wooden charcuterie boards with artisan breads, olives, sundried tomatoes and dressings. A whole-roasted pig is included as the main course option and presented on gluten-free rolls with crackling, stuffing and applesauce with salad, coleslaw and potato side options.
To make sure everyone's needs are met, Matt had also offered to serve our gourmet hot dogs and handmade beef burgers to the children and BBQ pulled jackfruit rolls to the veggie and vegan guests, which David was very pleased with. Plus, there will be two dessert options for the guests to choose from at the end of the meal, which will include individual cheesecakes and tarte au citron, served with fresh cream and berries.
David is delighted to have Hog Roast Staplehurst on his side, and he and his family cannot wait to experience this yummy menu for themselves when Easter rolls around!