Working in an office usually means paying for expensive lunches or spending the time to prepare a meal the evening before. Because of this, it can be great to treat your staff to a delicious lunch from time to time, to keep them motivated and enjoying their work. At Hog Roast Lenham, we have a variety of casual buffet menus that are ideal for this occasion, since they are both versatile and delicious!
Recently, Hog Roast Lenham was contacted by a local catering equipment sales company to provide catering for their staff. Every other month the company aim to provide an incentive for their staff to enjoy, ranging from team building activities to complimentary meals. Our catering manager was asked to provide a meal for a Friday lunchtime, providing catering that was ideal for 40 guests, including 15 vegetarians. After looking through our menus, it was decided that our slow-roasted hog menu was the ideal choice since it is simplistic yet so tasty!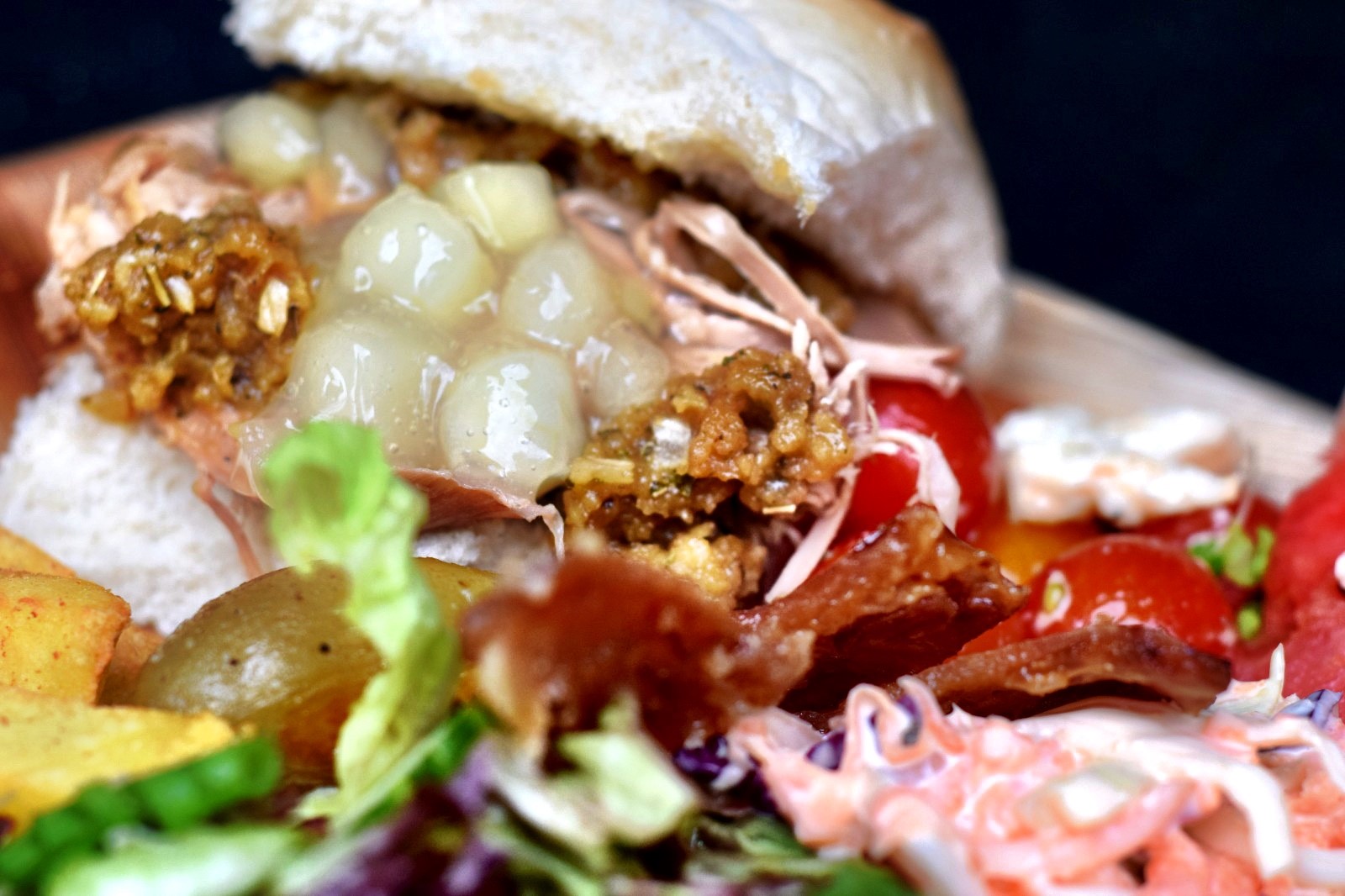 On the day of the event, the Hog Roast Lenham team arrived early to provide catering for the staff. We began by roasting the hog and ensuring that it was cooked to perfection before it was expertly carved and served in fresh bread rolls, or a gluten-free alternative. For the meat-free guests, we also served BBQ pulled jackfruit, which is a delicious alternative! The rolls were served with sage and onion stuffing and homemade applesauce, to create a delicious lunch for the guests to enjoy. The meal was simplistic and could be served efficiently to the staff, allowing them to make the most of their lunch break and enjoy a well-deserved reward!
The Hog Roast Lenham team loved catering for this event and being part of such a rewarding event.
Are you in need of lunchtime catering for an upcoming corporate event? If so, get in touch with Hog Roast Lenham today to find out what we can do for you! To get booked in, let us know your party size, date, and location and we can get to work.