Committed to cultivating 30 different varieties of "niche" crops in an environmentally sustainable way, the Intercrop Group are among Europe's leading salad growers; who work hard all year round to yield exceptional quality produce. And because sustainability is one of their founding values, it was extremely important to them when it came to planning the office Christmas party that their chosen caterer shared those values, too.
So, when they discovered Hog Roast Deal and learned all about the measures we take to be more environmentally conscious, i.e. strictly using locally sourced ingredients from accredited farms, offering eco-friendly cutlery and crockery, parcelling up leftovers to prevent food waste etc., they were very keen to have us handle the catering at their barn-dance-themed Xmas do.
After speaking at great length with Sian, Intercrop's operations coordinator, about the number of guests, dietary variations and overall vision for the event, it was decided that our Corporate Hospitality Menu 3 would be the best fit for the occasion. As one of our more popular dining solutions, this spread has everything our clients need to pull off a successful event as it covers the needs of meat-lovers and veggie-fanatics alike. Sian was really pleased with her decision and felt confident that the Hog Roast Deal would deliver an outstanding service when the time eventually came.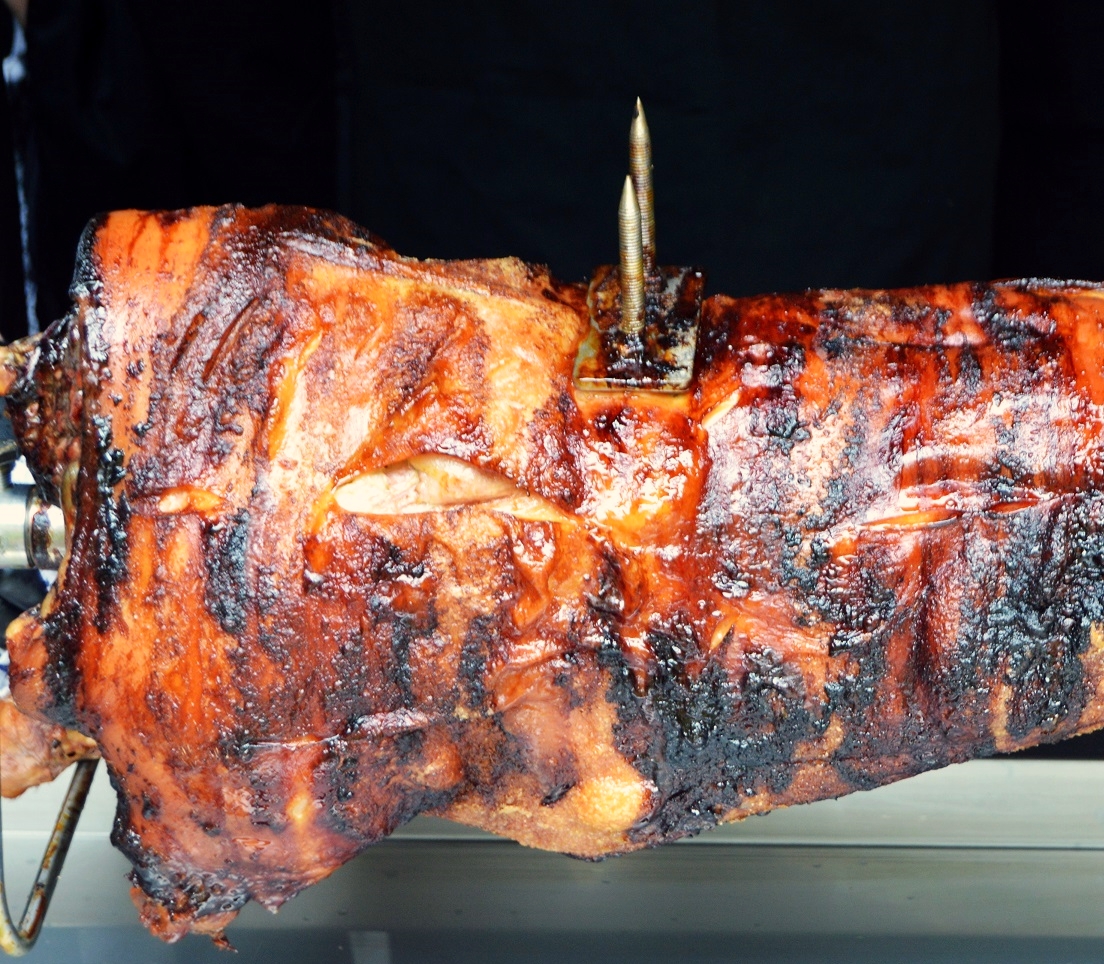 The time between organising the booking and the day of the event whizzed by, and before anyone knew it, it was time to start prepping for the party. With the meal scheduled to be served at 8pm, Hog Roast Deal's catering crew had all afternoon and much of the evening to prepare the dreamy pig roast, which compiled a perfectly cooked hog with crackling, savoury stuffing and applesauce with crunchy gluten-free rolls, sweet potato and regular fries, along with grilled vegetable and halloumi kebabs as the meat-free option. The entire feast was served using our bamboo crockery and cutlery set, which the Intercrop Group staff really seemed to appreciate.
All 75 guests were enamoured by the results that the Hog Roast Deal team produced, and by the end of the night, their bellies were full, and their spirits were high!