Not only is throwing a birthday party a wonderful way of showing the celebrant just how much you care about and value them, but it's also a great excuse to get the whole family together again – even if it's only for a few hours! So, in the run-up to his daughter Alice's 17th birthday a few weeks ago, Raymond decided to observe the occasion by putting together a little surprise party for her.
Since the celebration was to take place at his home, Raymond had chosen to keep the guest list fairly small, consisting of just 14 names. But while hosting 14 people might not seem all that difficult, cooking for that many mouths, as Raymond quickly discovered, can be a time-consuming and daunting task if you're not a pro. This is especially true, if you can't get anyone to agree on what should be included on the menu! Fortunately, though, before allowing himself to become flustered with the weight of catering responsibilities, Raymond reached out to Hog Roast Wittersham and asked that we take over the catering.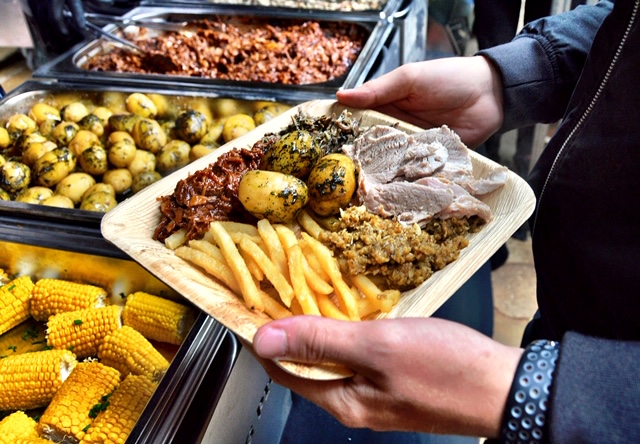 Our team were more than happy to help Raymond out, and treating his guests to an explosion of flavours, the client had opted for our Southern Slow Roast Menu, which offers an irresistible selection of American-inspired meats paired with fresh salad and potato options. The variety on offer was perfect for pleasing his fussy guests, and, as an added bonus, the client was so impressed by how far he was able to make his money stretch with Hog Roast Wittersham.
On the day of Alice's 17th birthday, our catering manager, Matt, made the short journey to Raymond's home, where, after receiving a warm welcome from the client, he and the team promptly set up the dining equipment and switched on the grills. Before cooking, Matt marinated each of the meats in our secret recipe rubs for a more intense flavour and whipped up a large bowl of coleslaw, fresh salads and mixed fries.
The birthday girl was ecstatic with the spread Hog Roast Wittersham's team prepared, and between the options of BBQ pork butt, simmering beef brisket, Cajun-spiced chicken and BBQ pulled jackfruit, there was plenty for the guests to choose from!