As we enter the new year, it is customary to watch a firework celebration from your back garden or local pub. If you're going out to watch the event, why not opt to provide some tasty Hog Roast Aldington catering for your guests or customers to enjoy? We have so many delicious menus that are guaranteed to keep you warm on an icy January evening. Here is just one possible menu…
As well as starting the year with a classic firework display, a local community centre in Kent also opted to provide catering for the evening. This turned the fireworks from a simple display to an event that was fun for guests of all ages! The catering needed to be versatile and tasty- including dishes that were perfect for a cold winters night. After discussing menu options with our catering manager Matt, it was decided that a classic hog-roast would be an ideal option.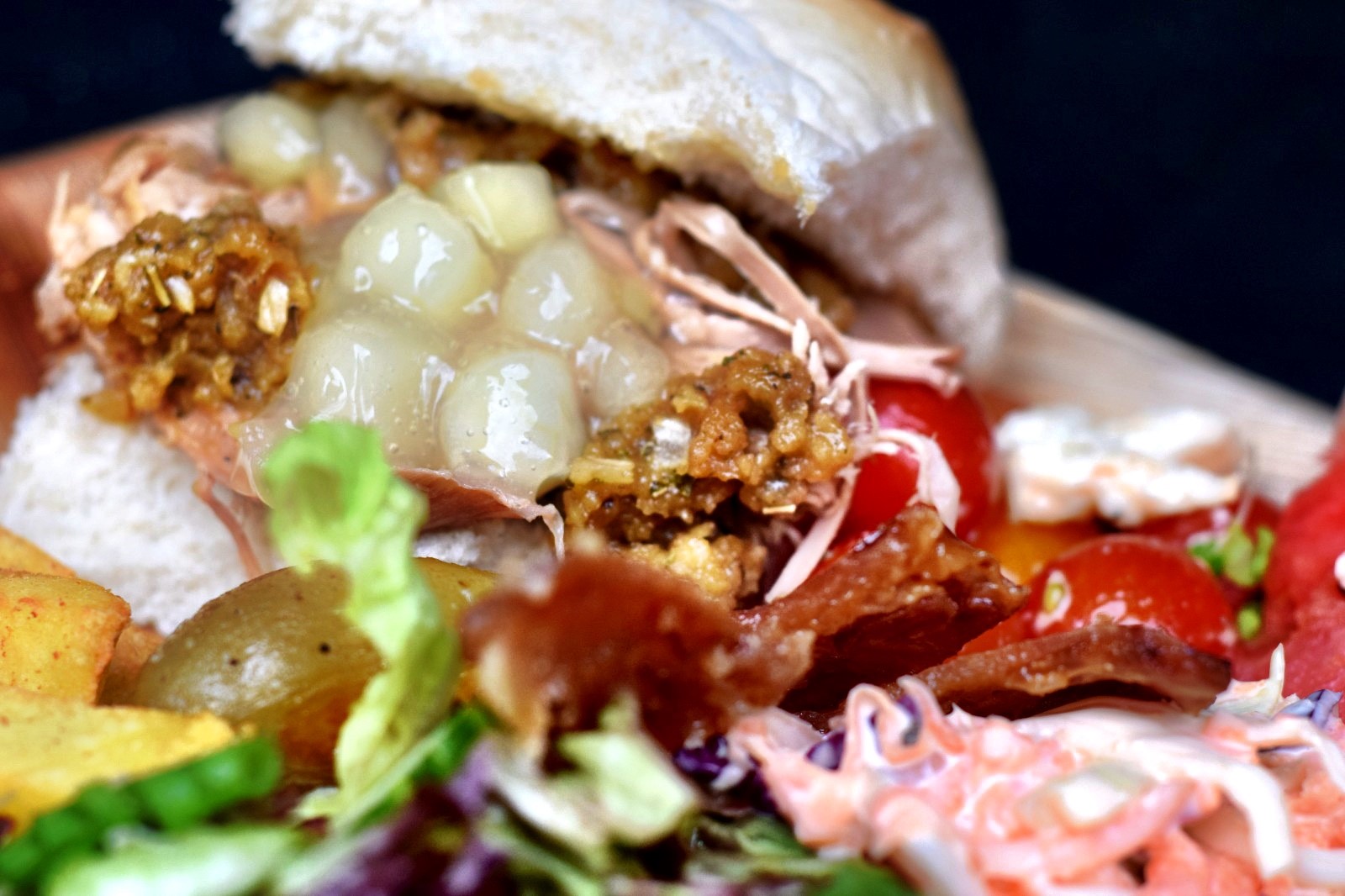 On the day of the event, the Hog Roast Aldington team arrived in advance of the 9:00 pm mealtime, allowing ourselves plenty of time to prepare and cook the dishes on the site. The menu is simplistic but incredibly delicious, with the star of the show being the slow-roasted pork. Once cooked the perfection, the hog is sliced by our expert chef and served in fresh bread rolls, or a gluten-free option. As a meat-free alternative, we also served BBQ pulled jackfruit, which is a tasty alternative. The main dishes were accompanied by fresh salad, homemade chips, tasty applesauce, and sage and onion stuffing, creating a delicious meal with something for everyone to enjoy. Our catering was a delicious addition to the evening, drawing in more guests and keeping them satisfied throughout the night.
Are you looking for catering to book for this winter? If so, get in touch with Hog Roast Aldington today to find out what we can do for you. With so many tasty menus and dishes to choose from, there is bound to be something that is just right for you. We hope to hear from you soon!