Pregnancy is an exciting time that the whole family can bond over. The news that there will soon be a new addition to the family unit and an adorable baby to fawn over in less than a year's time leaves people bursting with joy. But because 9 months can feel like a lifetime when you're that excited, it's become increasingly popular to throw multiple celebrations throughout pregnancy. This can give the parents something fun to focus on while they're waiting on D-Day, and it also allows family and friends to be more involved in the whole experience.
As you can imagine, being Surrey's go-to catering service, Hog Roast Rainham often has the pleasure of working at pregnancy-related parties, and the most recent one we attended took place on Saturday afternoon. Mum and dad to be, Samantha and her husband, Ryan, recently found out that they are expecting their second child together and had organised a gender-reveal party in celebration. Their son, Riley, was born during the height of the pandemic, meaning they never had the chance to throw any parties in the lead-up to his arrival, which made them all the more eager to do things differently this time around.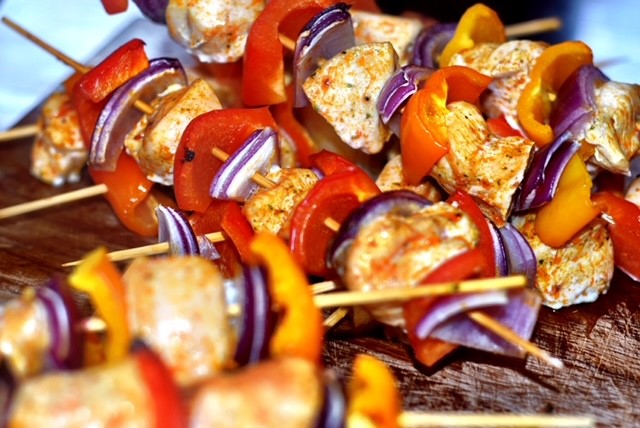 For starters, the couple had hired Hog Roast Rainham to serve a Gourmet BBQ to their 40-some guests. This tantalising feast included 100% British beef burger patties, gourmet sausages, succulent chicken kebabs, BBQ meaty marinated spareribs and grilled veggie skewers with Greek salad, creamy coleslaw and mixed fries, which was perfect for eating out in the sunshine. Samantha and Ryan also ordered pink and blue buttercream cupcakes from a local bakery for after the meal.
At their 20-week scan, the couple was given an envelope with their baby's gender written inside. Without peeking (we've no idea how they resisted!), they gave the envelope to a balloon vendor, who gave them a pitch-black balloon with coloured confetti inside. Once everyone was seated and enjoying the tasty grub that Hog Roast Rainham had to offer, the couple popped the balloon to reveal a cloud of pink confetti. The news that they were expecting a little girl had everyone up on their feet clapping and cheering!
It was an amazing afternoon for everyone involved, and we're so grateful to have been included in the celebrations!