It's been quite some time since we last attended a Hawaiian luau-inspired party, so we were extra excited when Courtney invited us along to her bridal shower. But unlike a typical luau, where guests might be expected to wear grass skirts and coconuts, Courtney had something a little more elegant in mind for her event.
Instead, she had asked her guests to come dressed in tropical-print dresses, skirts or co-ords, which many accessorised with wide-brim hats, strappy sandals and huge sunglasses. Of course, they couldn't forget the floral leis, though!
After weeks and weeks of planning for this occasion, the party finally took place on Saturday afternoon, and not only did Courtney go all out with the food for the event, but she also went to town on the decorations. Before Hog Roast Hempstead arrived to get started on the meal, the client had transformed her garden into a tropical paradise, complete with leafy plants and potted palm trees. She even went to the trouble of decorating the pergola with sheer white curtains and fairy lights and had set up tables and an outdoor bar for the group to make their own cocktails in authentic coconut cups.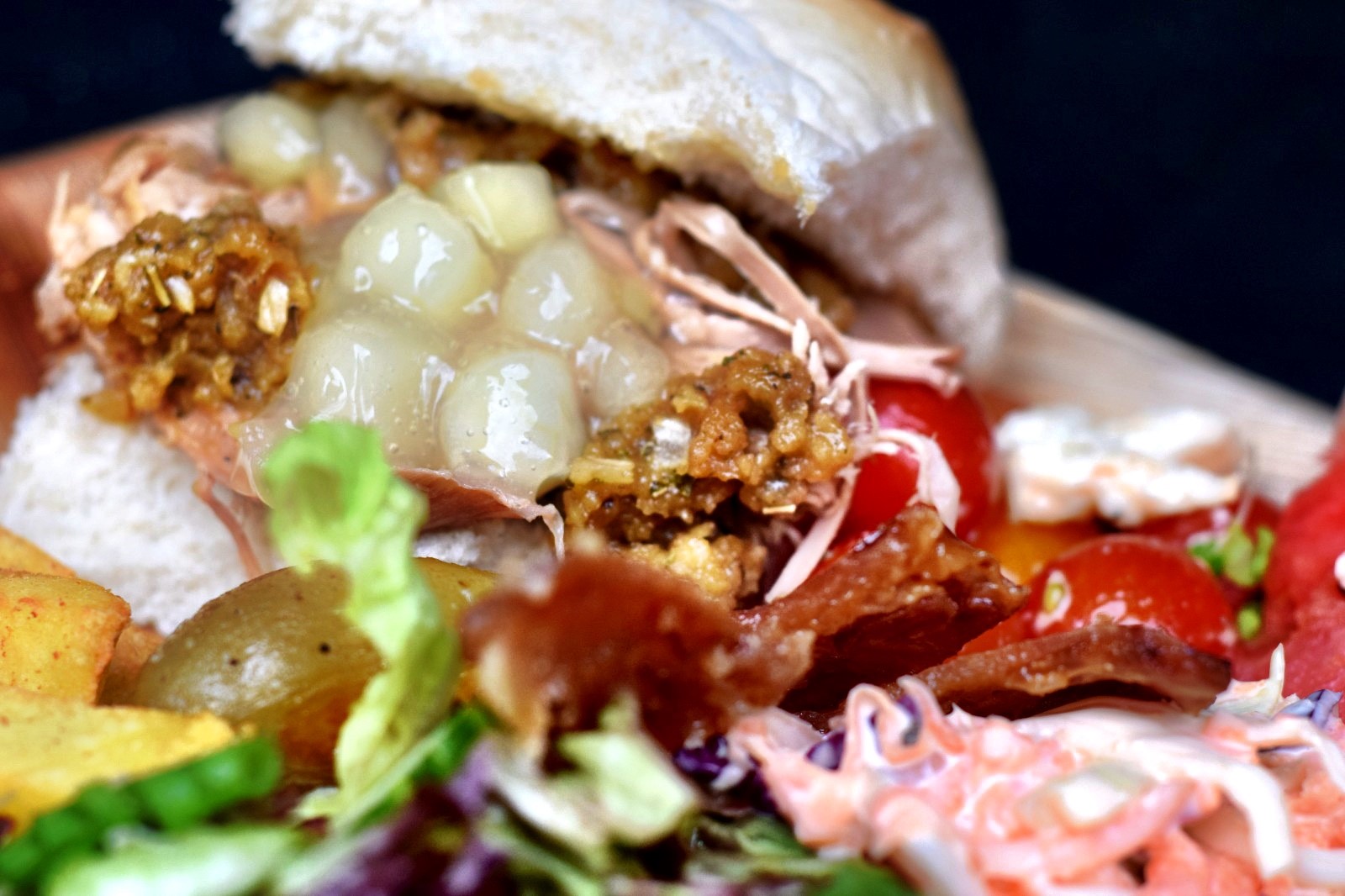 Completing the scene, Hog Roast Hempstead prepared a traditional spit-roasted pig, which was cooked for several hours over real flames. This resulted in a golden-brown hog that was crispy on the outside and irresistibly juicy and tender on the inside. The smells from the perfectly-cooked meat were mouth-watering, and the guests watched intently as our catering manager, Matt, expertly carved the pig, separating the crispy crackling from the soft meat within.
The hog roast was then served on gluten-free rolls with applesauce, stuffing and a variety of freshly made salad options, mixed fries and coleslaw, which the guests hungrily devoured.
Everyone was so impressed with Hog Roast Hempstead's cooking that they helped themselves to top-ups until it came time for the dessert to be rolled out. Bringing Courtney's delightful bridal shower to an end, our caterers served a buffet of fresh fruit salad and tarte au citron before tidying away the mess and heading back to HQ.