If you own a pub, you will know how many new customers are drawn in by live music events. When combining this with delicious food, the number increases even more!  Hog Roast Hales Place can provide catering for your pub or bar, working with you to create an event that entices guests to your establishment! There are so many different menus that can work for this purpose, but a Hog Roast Hales Place barbeque is always a reliable option.
Our catering manager Matt was recently contacted to provide catering for a local pub in Kent. The pub had hired a local band to perform on a Saturday in February and planned to provide Hog Roast Hales Place catering on the same day to elevate the event. Providing catering was a good way to draw in more guests and to improve the overall atmosphere of the event. We discussed our catering menus with the pub manager and decided that our Gourmet BBQ was the best choice, since it is a classic pub menu and can be enjoyed easily while listening to music.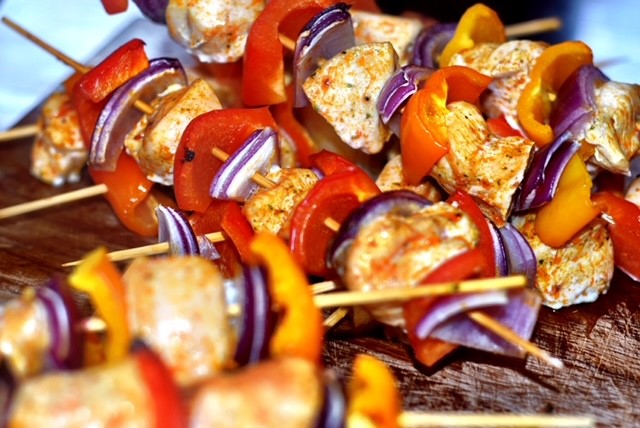 On the day of the event, the Hog Roast Hales Place team arrived in the afternoon to prepare catering for 7:00pm. We began by grilling the main dishes, including succulent sausages, juicy British beef burgers, vegetable and halloumi skewers, and marinated chicken kebabs. The mains were served with a variety of sides, including homemade chips, crunchy coleslaw, fresh bread rolls, and salad dishes. Overall, this provided a varied and notorious menu for the guests to enjoy, with plenty to go around!
Our catering was a great addition to this event and was enjoyed by all. The buffet style menu was ideal for enjoying on the go and created a great event alongside the live music.
At Hog Roast Hales Place, we have over 7 different menus to choose from so there is bound to be something that is just right for you. Whether your event is private or corporate, our team have a menu that is ideal for the occasion. To book your date today, simply let us know your party size, date, and location and we can do the rest.