Being part of a close-knit community is a wonderful feeling since it means that there is always a group there to support you whenever you may need it. This is especially the case with local communities within villages and towns. Providing catering for your community centre is a great way to bring people together and provide a meal for those who may need it. Hog Roast Allhallows have a variety of different menus that are ideal for this occasion, including this one…
A local community centre in Kent recently contacted Hog Roast Allhallows to arrange catering for an upcoming event within the area. The event is intended to provide tasty catering for 150 guests of all ages, so required dishes that were suitable for vegetarians and gluten-free guests. Since the event is so large, the menu needed to be simplistic so that it could be served efficiently and be cost-effective for the centre. The organiser contacted our catering manager Matt and discussed what could potentially be the ideal menu, before deciding on our Classic Slow-Roast menu.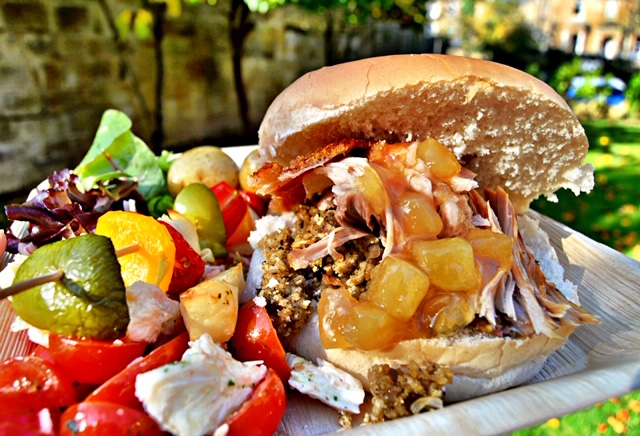 On the day of the community event, the Hog Roast Allhallows team arrived early to prepare for the 3:00 pm mealtime. We began by roasting the hog, ensuring that it was cooked to perfection and as fresh as possible. Once cooked, the hog was carved and served in fresh bread rolls, or a gluten-free alternative. For meat-free guests, we also provided BBQ pulled jackfruit, which is a delicious vegetarian alternative! The main dishes were served with some tasty sides, including sage and onion stuffing, homemade applesauce, and crispy crackling. Overall, this was a tasty menu that was ideal for the occasion. There was something for everyone to enjoy and plenty to go around the many guests.
No event is too big or too small for Hog Roast Allhallows, so get in touch today to find out what we can do for you! Simply let us know your party size, date, and location and we can do the rest. We hope to hear from you soon!