Helping to make your events and celebrations feel extra special with our fresh and tasty grub is what Hog Roast Cuxton does best, and with a reputation for always putting our customers first, we have grown to become a household name here in Kent. So, naturally, as one of the top-rated mobile catering services in the area, we always find ourselves incredibly busy with bookings – especially now that lockdown has ended and the nicer weather is returning.
Just last week, our catering team made an appearance at Sam's 40th birthday bash, where 130 people came together to celebrate the milestone occasion. Her husband, Timmy, had planned the whole affair in secret as a surprise for her, and he had asked if we would do the honour of providing the food. Of course, our crew couldn't wait to get in on the action!
Our catering manager, Matt, was able to offer Timmy plenty of valuable advice in regards to which dining solution he might like. This helped the client to pick the ideal menu for the party.
The menu he selected for the occasion was our Alfresco Menu, which includes rustic wooden boards topped with fine Italian meats and cheeses (including Parma ham, prosciutto, salami, gorgonzola, Parmigiano and buffalo mozzarella), as well as artisan bread, olive oil, balsamic vinegar, olives and sundried tomatoes.
On the day of Sam's birthday, Hog Roast Cuxton made sure that each table was served one of these gorgeous antipasti boards for guests to help themselves from; before they wowed everyone with the beautifully cooked hog roast.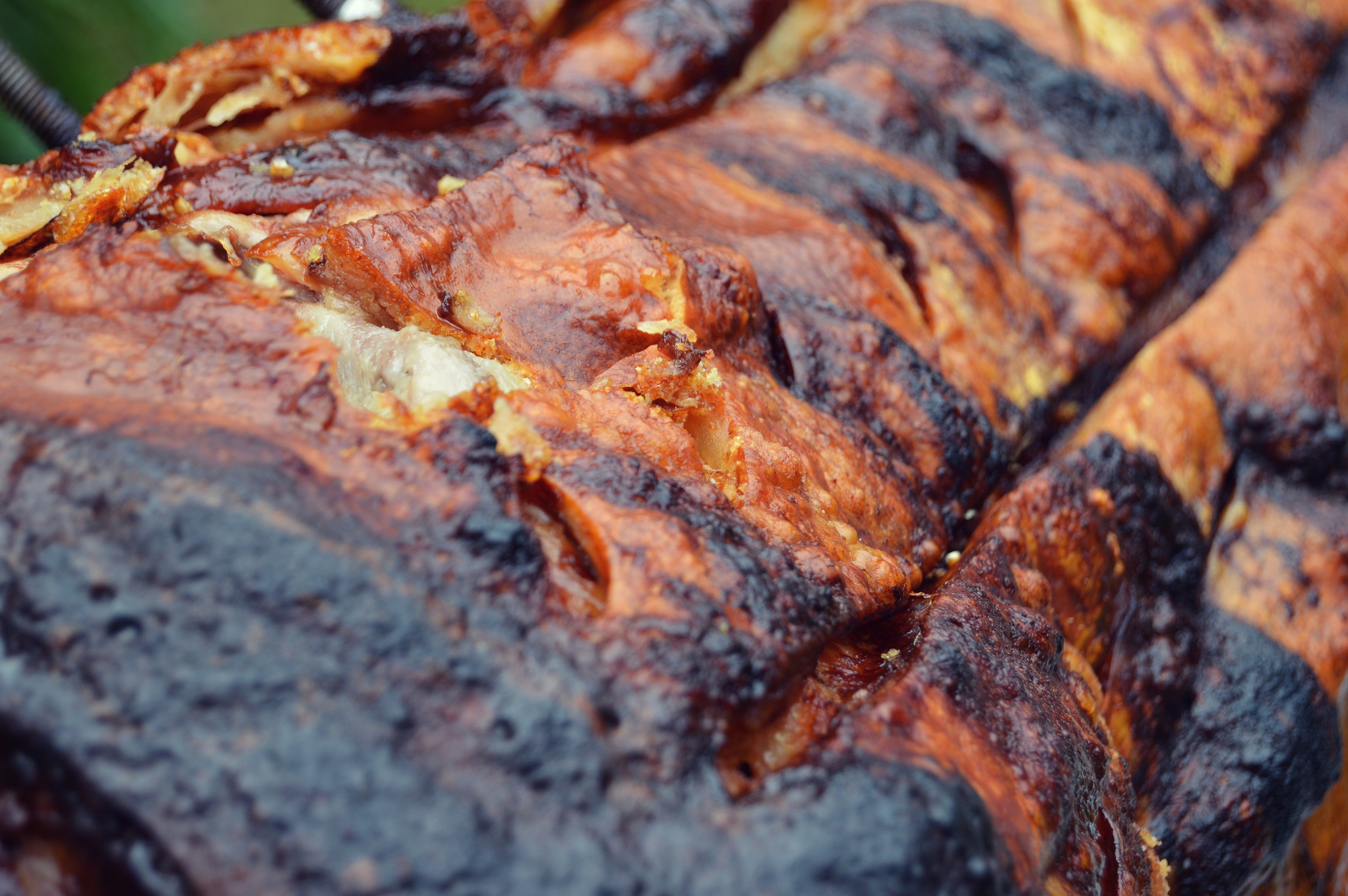 The outside of the pork was perfectly crisp and golden, but the inside was soft, juicy and tender. And, as if the food couldn't get any more irresistible than that, Hog Roast Cuxton presented the succulent meat with homemade applesauce, gourmet coleslaw, freshly tossed salads and a big bowl of steaming hot sweet potato fries. Veggie and vegan guests also had the choice of BBQ pulled jackfruit rolls, and to end the evening on a high note, everyone was treated to the option of summer pudding or chocolate torte, followed by a slice of Sam's birthday cake.
After getting over the initial shock of the surprise party, Sam had an absolute blast celebrating her 40th, and she couldn't have asked for a better birthday dinner than the one Hog Roast Cuxton provided.