After Christmas is over and the new year has begun, there tends to be a lull in people's moods as we start to ponder what the new year may bring. Well, why not start 2020 in the best way possible with a Hog Roast Isle of Sheppey!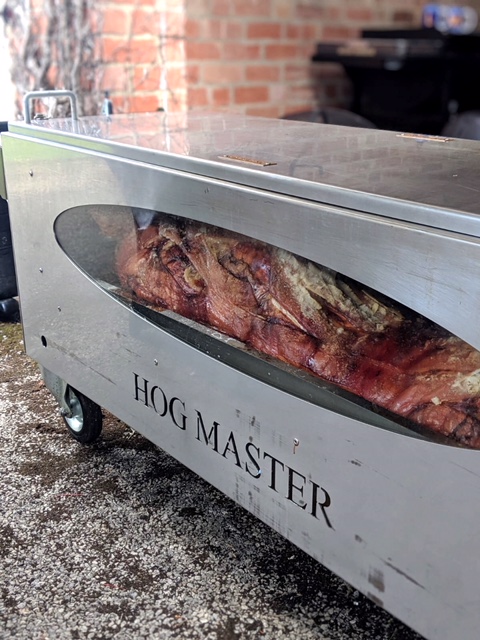 You may still be feeling full from all the Christmas food and drink, but in case you have any room left Hog Roast Isle of Sheppey are here to fill that void. With our seasonal menus and ability to cater to any number of people we really are the UK's number one hog roast caterer.
We had been contacted in late November by Sally who was looking to provide a Hog Roast Isle of Sheppey feast for her family early on in the new year. She explained that after all the hype and excitement of Christmas she felt this would be a good way for everyone to wind down and just enjoy each other's company before the family all travel to their respective homes. We thought this was a lovely idea and got to planning a menu straight away.
After all the richness and excess of Christmas, we thought it may be best to keep things simple with our classic Hog Roast Isle of Sheppey menu. This encompasses us slowly roasting a hog whole in our specially designed machines. Whilst the meat is becoming more and more tender, we prepare our secret recipe apple sauce and homemade sage and onion stuffing. Finally, once the meat has been roasting for several hours and the delicious aromas are too much to withstand, we carve the meat into thick slices. These slices are then placed into freshly baked bread rolls, topped with stuffing and applesauce and for the final piest de resistance layer upon layer of crispy crackling is added for that signature Hog Roast Isle of Sheppey taste…