After working tirelessly all season, the Deal Victoria & Barns Close Cricket Club team were in desperate need of a night off the pitch and with the annual Presentation Evening just around the corner, the members were about to be given the perfect opportunity to reflect on their performances and celebrate their successes from the previous months. As team captain, Scott was placed in charge of organising the event and knowing that no celebration is complete without a lip-smacking feast, his first course of action was to find the perfect catering service. Enter: Hog Roast Dover…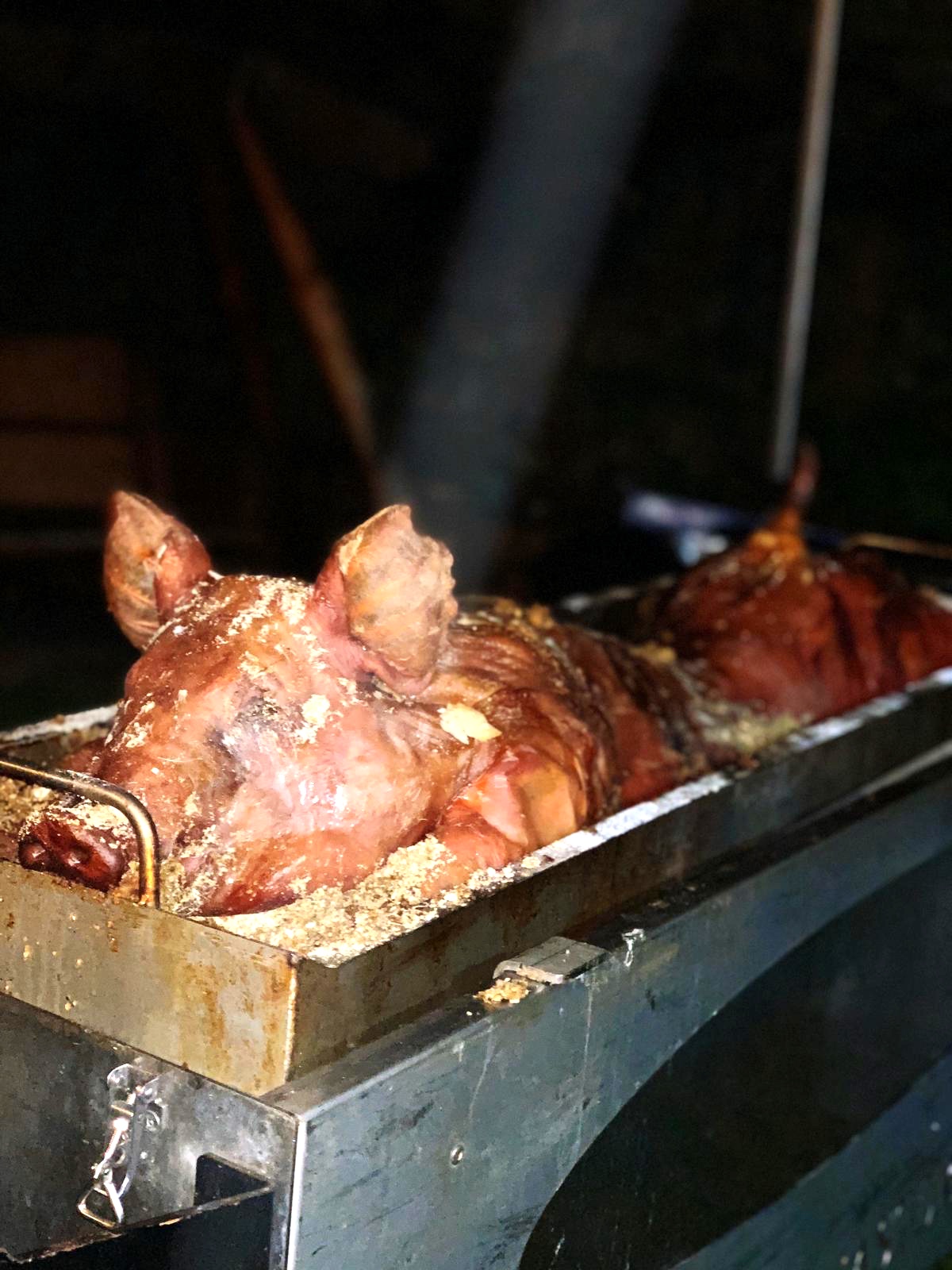 When Scott was introduced to Hog Roast Dover he was immediately won over by our impressive range of affordable catering packages, especially the Southern Slow Roast menu which he ended up selecting for the event with some help from our catering manager Jake. With the food sorted, Scott felt like a huge weight had been lifted from his shoulders but with less than a month to spare before the big day, he wasted no time in updating the club members with the details. It wasn't long before Scott sold out of his 54 tickets meaning the only thing left for him to do was find a guest speaker while our team handled the rest.
With a busy evening ahead of them, Jake and the Hog Roast Dover catering crew arrived on site in the early afternoon which gave them just enough time to prepare the indoor buffet of BBQ pork butt, Texan 24-hour beef brisket and creole pulled quarter of spiced lamb which was served with a vegan option of grilled vegetable skewers and inclusive side dishes of Memphis style crunchy coleslaw, green leaf salad, Cajun-spiced sweet potato wedges and gluten-free rolls and wraps.
The tantalising scents caught the immediate attention of the arriving guests who couldn't wait to help themselves to the American-style classics that our team had prepared and after piling their eco-friendly wooden plates with unique flavour combinations, they migrated back to their tables where they listened intently as English cricketer Matthew Coles gave a speech before handing out the club's awards.