Corporate events come in all shapes and sizes, depending on what kind of business you run and what you want your event to achieve. Hog Roast Chilham can cater for any kind of corporate event, with a menu to suit any formality. Here is just one menu that our team can provide…
Martin runs a cycling apparel company that specialises in high-end gear for professional cyclists and competitors. The business opened in 2022 and is celebrating its first year of trading this September. To mark the occasion, Martin is planning on hosting a celebratory meal for his 15 staff members to enjoy, with a menu served by Hog Roast Chilham. For the catering, our formal dining package has been selected since it tastes delicious and includes a variety of luxurious dishes for the team to enjoy.
Our formal dining package begins with starters served tableside, with the guests able to enjoy a delicious homemade soup for the day, accompanied by fresh bread and butter. This is a light and simple way to begin the menu, while still introducing the guests to our formal dining style.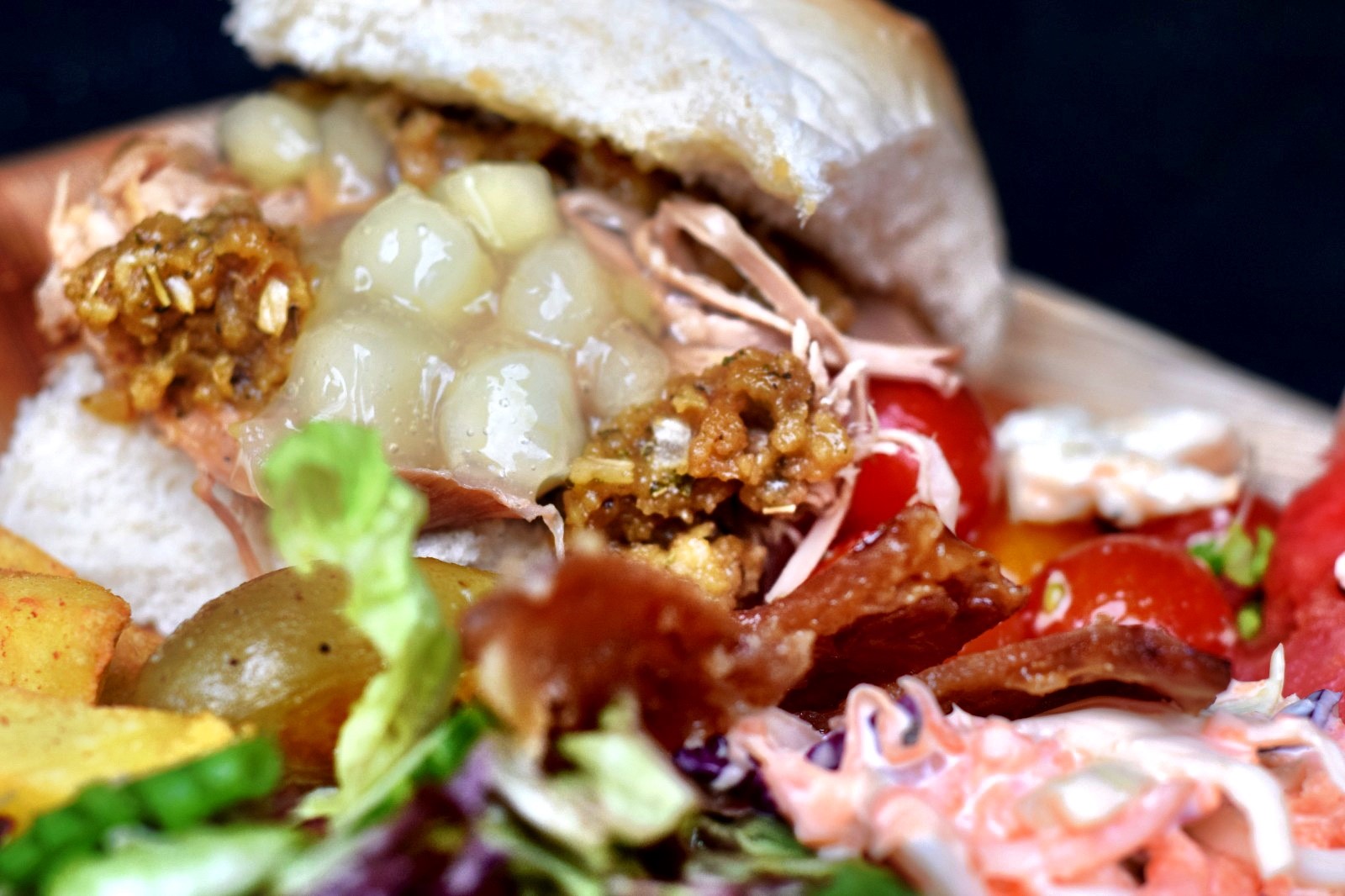 For the main meal, we will be serving a classic hog roast, which will be slow-roasted on-site and accompanied by all of the trimmings. The pork will be expertly carved and served in fresh bread rolls, alongside sage and onion stuffing, homemade applesauce, crispy crackling, roasted baby potatoes, and seasonal vegetables. Overall, the menu will have something for everyone to enjoy and more than enough to go around.
The menu will end with an elegant dessert course and a round of freshly brewed hot drinks. For the desserts, the guests can choose from sticky toffee pudding and chocolate torte, with each dish accompanied by English cream and fresh berries.
At Hog Roast Chilham, we have menus that are ideal for any event size or formality. To book in today, simply let us know your party size, date, and location, and we can do the rest. We hope to hear from you soon!