If you're organising a special occasion where you want tasty food to be featured, Hog Roast Kenardington can help you to decide on the menu to suit all of your guests and their tastes and dietary needs. Whether you're planning your wedding day, a birthday party, corporate function, retirement, graduation or anything else at all, we offer something for everyone to be able to enjoy, and so much more than our signature food that we're sure you'll no doubt be surprised.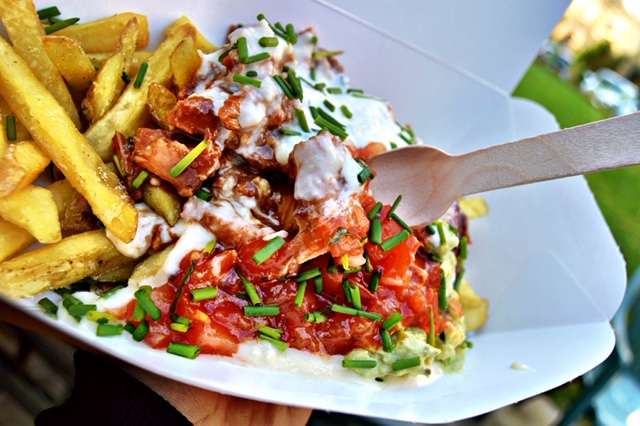 Our famous hog roasts may well be a sight for sore eyes and a taste sensation that our customers and their guests can't get seem to enough of but so are our spit-roasted alternative mains, like whole English lamb, sirloin of beef or piles of slow-cooked turkeys or chickens. A Hog Roast Kenardington standalone menu may be the best decision to make instead, where we set it all out for you in advance to make it easier for you, like our three-course Alfresco – an Italian-style feast of antipasti platters to start, followed by a hog roast and then homemade desserts – or our Southern Slow Roast that gives you a trio of meats and four sides. You may prefer our Loaded Fries, which we top with brisket of beef or pulled pork, as well as cheese, slaw and jalapenos, while our Traditional Barbecue lets you dine on burgers, sausages, ribs, kebabs, salad and chips.
If you'd rather perfect your own menu, simply take a look at ours and mix and match items between them and Bob's your uncle, whether you're after a main course and a side or two or a banquet including handmade canapés, starters, mains, sides and puddings. We understand that you may also need options for special diets, such as vegan, vegetarian or gluten-free, and we have an array of scrumptious, suitable possibilities, like vegan pulled jackfruit buns and slaw, veggie skewers and even gluten-free pigs in buns.
Regardless of the menu you're thinking of, Hog Roast Kenardington can help to make your next special occasion a resounding success, so give us a call today to see how.