It is quite common for authors and artists, to take a small break from their day to day lives, and spend a few days in the countryside to take advantage of the peace and quiet, and get some artistic work done. Recently a group of writers who were doing exactly that, asked the team at Hog Roast Hildenborough to provide a wonderful hog roast on the last night of their retreat. The fifteen writers were staying in a rather large cottage that had plenty of office space and living areas, and on the last night they were all going to share their work with each other, and decided to make an event of it.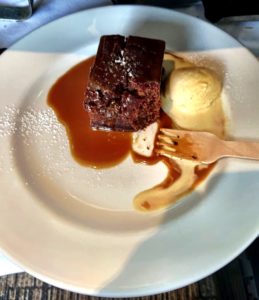 The team at Hog Roast Hildenborough were contacted by Sarah, and she spoke with them about the particulars of the event. It was a relaxed but refined occasion that called for three courses that were to be served to the tables. The chef and catering assistant arrived for three o'clock in the afternoon to get everything ready, including placing the meat on the Hog Roast machine, and laying out table cloths and cutlery for the guests.
There were to be different types of readings between each course. Before we heard the poets share their work, our fresh batch of homemade Tomato soup was served with crusty bread rolls. Following the extracts of poetry came the mains: Spit Roasted Spring Lamb, seasoned with rosemary, served with mint and a mustard and dill Sauce; or a Whole Roast Salmon for a vegetarian option, both served with roasted new potatoes and a seasonal veg medley. Following the lovely mains came extracts of prose fiction by the novelists and short story writers, and this time the chefs were lucky enough to hear a couple of readings.
It was soon time for desserts and our chef had prepared his special Sticky Toffee Pudding, this time with a scoop of high quality vanilla ice cream. And following desserts came the last round of readings, this time by the script writers. As they read, the team at Hog Roast Hildenborough tidied away their mess discreetly and disposed of any waste off site.