After the 21st June in England, lockdown restrictions are easing across the country- provided that case numbers remain low. As a result, we have far fewer limits on the events that we can cater for! Here are just some of the events that Hog Roast Hernhill can cater for after June 21st…
Weddings
Weddings can commence currently, but there are restrictions in place for the number of guests that can attend. After June 21st these restrictions are expected to be lifted- meaning we can resume our usual wedding catering experience for parties of any size! Hog Roast Hernhill have a variety of wedding menus to choose from, including packages with a buffet, a sit-down meal, or one of each. No two weddings are the same so our catering packages vary for every wedding we attend.
Private Parties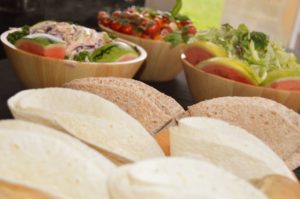 The opportunities for private parties after June 21st are endless. We can host many different events including birthday parties, anniversaries, celebrations, baby showers, festivals… and much more. If you can think of it, then we can cater for it! These events will have no upper limit on the number of guests that can attend, which gives you the perfect opportunity to host gatherings with friends and family that you may not have seen for a while.
Corporate Events
Some corporate events have still been going ahead over the last few months, although the easing of COVID-19 restrictions will give you much more freedom for planning. Events will no longer have to be solely work focussed, meaning they can have also have a social element involved- such as corporate dinners or work parties. This will be an excellent way to thank your staff for their hard work over the past 12 months.
Are you as excited about the summer as we are? If you're planning to host an event after June 21st, simply get in touch with Hog Roast Hernhill today to book your catering. Let us know your party size, date and location and we can begin to plan your perfect menu.