Hog Roast Chartham Hatch was pleased when Client Ann contacted them about catering a lunchtime buffet for her subcontractors on a building project. The client wanted to offer her 50 hard workers a delicious lunch one work day to keep up morale and they tackled their big construction project.
Client Ann devised a menu with the Hog Roast Chartham Hatch team, it was a hearty, diverse list of foods that would be sure to delight the guests. As part of the catering package that she paid for, Client Ann selected to use the disposable crockery and cutlery from the Hog Roast Chartham Hatch team, meaning that she could focus on organising her staff rather than remembering to get crockery.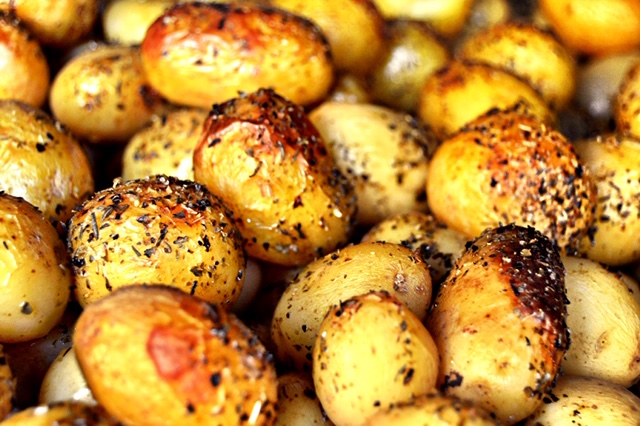 On the day of the lunch Chef Jake from the team arrived at the construction site several hours before the midday buffet serving time. He was given a fenced off space in which to set up his cooking equipment and the catering gazebo, which kept him and the food protected from the windy weather. Chef Jake then got on with creating the buffet, every dish was made from scratch and according to Client Ann's wishes.
When the workers downed tools at midday for their buffet lunch everything was ready. Experienced Chef Jake had spread the food out along the serving table and the hungry workers were able to help themselves to whatever they fancied.
Included at the buffet was a Classic Hog Roast, this was a slow spit roasted pig that was served with crispy crackling, homemade stuffing and apple sauce. There was also a hearty vegetarian alternative available at the buffet too. As well as these tasty treats there was also large platters of baking hot seasonal vegetables that the workers could help themselves to. Completing the buffet was a large tray of new potatoes that had been roasted in rosemary and garlic, and a basket of assorted soft rolls.
The guests tucked in to the buffet with gusto. Once they had finished Chef Jake quietly tidied away, he took all the rubbish he had made during the catering process with him from site so that he could dispose of it responsibly, so that when he left the construction site it was exactly as he had found it.