Hog Roast Chartham Hatch's latest Client was rather frazzled when she contacted the team. Client Yvette was very upset when she spoke to the team looking for last minute catering for her event, her original catering team had pulled out at the last minute. Fortunately the Hog Roast Chartham Hatch team were able to save the day!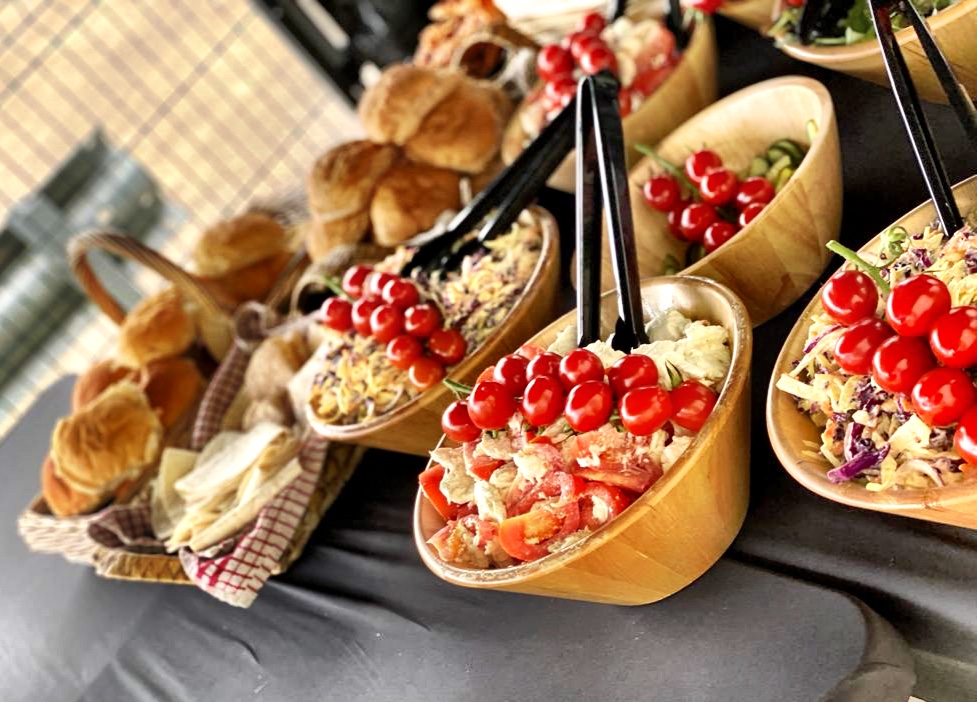 The party was to celebrate how well a local football team had done in the County league, it was to be an evening event with awards given to the Manager and the team. Client Yvette worked with the Hog Roast Chartham Hatch team to come up with a simple but very delicious buffet menu for the 30 guests.
Chef Jake arrived at the Football Club several hours before the 8pm serving time. He was given space opposite the stage area to set up the cooking equipment and he got straight to work producing the delicious dishes.
Chef Jake worked hard to put together a thoroughly tasty buffet. The lucky guests could tuck into lots of tasty treats including a Classic Hog Roast. This was a slow spit roasted pig that was served with crispy crackling, homemade sage and onion stuffing and apple sauce. Also on offer at the buffet table was large platters of grilled vegetable skewers, grilled vegetable and halloumi skewers and BBQ Pulled jackfruit. There was also Chefs choice of 3 colourful and flavoursome salads, one of which was a delicious Waldorf salad. Finishing off the buffet was a mountain of skin on potato wedges and a basket of soft gluten free rolls.
Client Yvette was utterly thrilled! Her guests tucked into the tasty buffet with gusto. Once it had all been thoroughly enjoyed Chef Jake discreetly tidied away, all the rubbish was taken off site by him and later disposed of.
The evening had been a great success with lots of celebration and laughter. The team were glad to have been part of such a lovely event.