Hog Roast Bodsham's latest event was birthday girl Holly's 18th birthday party! The young woman's parents Clients Steve and Jo, were happy to pay for the party but left all the food and planning with their daughter, as it was her party.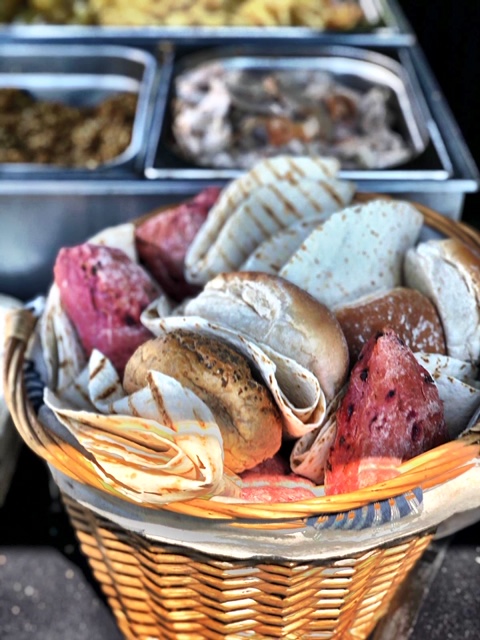 So birthday girl Holly worked with the Hog Roast Bodsham team to come up with a thoroughly delicious menu that would be wonderfully tasty for her and her 30 party guests. Then Chef Jake from the team was tasked with the job and he would work hard to make sure the buffet was exactly as birthday girl Holly wanted.
Chef Jake arrived at the Town Hall venue several hours before the 8pm buffet serving time. He set up the cooking equipment and serving table in the atrium just outside of the hall where the disco would take place. Every dish was made by Chef Jake by hand in the hours leading up to the serving time, so that the food was fresh and piping hot at the designated serving time.
The party was in full swing when the buffet was ready to be enjoyed. There was a delicious Classic Hog Roast- this slow spit roasted pig was served with tasty crispy crackling, homemade sage and onion stuffing and apple sauce. But that wasn't the only dish on offer! There was also platters of BBQ pulled jackfruit, vegetable and halloumi skewers and plain grilled vegetable skewers. Also on offer at the buffet was Chef's choice of 3 fresh prepared salads and a big tray of skin on potato wedges. The buffet was rounded off with a basket of soft gluten free rolls, and an assortment of dips and sauces.
The buffet was eagerly eaten by the guests and once they were done, Chef Jake quietly tidied away. All the waste from the buffet was taken by the Hog Roast Bodsham team and disposed of responsibly and safely.
Birthday girl Holly had a great party and her parents, Clients Jasmine and Tony were delighted! It had been a spectacular 18th birthday party.