Leap year babies or leaplings as they are often affectionately known are rarities, with only a small handful of the world's population having their birthdays fall on the quadrennial day. Of course, when your birthday only comes around once every four years, you've got to make the most of it, and as Arthur approached his sweet 16th (which was technically only his third official birthday!), his parents Julie and Mike decided to go all out when marking the occasion.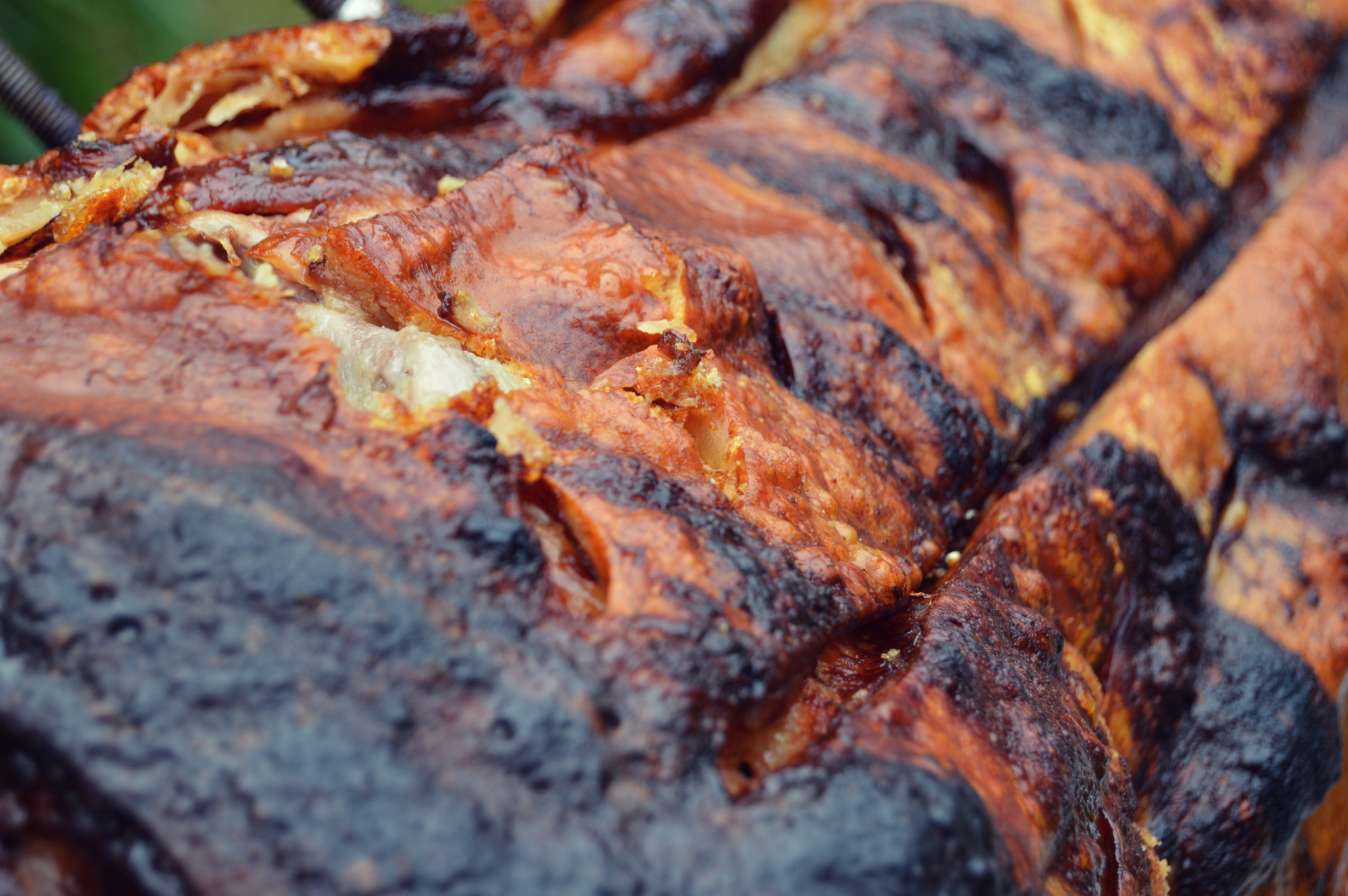 Hoping to make the event a memorable one, Julie got in touch with Hog Roast Bobbing after hearing all about our services from a life-long friend. After reading through our list of comprehensive menu options, she placed a booking for our signature classic hog roast feast with a vegetarian alternative for those following meat-free diets and sides of seasonal salad and loaded fries, which are ideal for giving our traditional menus a more modern twist.
With upwards of 100 people set to attend the monumental birthday party, Julie and Mike were grateful to have Hog Roast Bobbing offering a helping hand, which made the process of organising the special day go as smoothly as possible. When Arthur's milestone birthday finally rolled around on Saturday, our catering crew rocked up to the town hall venue which had been pre-decorated with balloons, banners and confetti before our team's arrival.
Working against the clock, Hog Roast Bobbing slowly roasted the medium-sized pig until it turned a gorgeous golden colour and parts of the skin had blackened, creating an irresistible layer of crispy crackling. With the meat ready to be carved up and served, the catering team turned their attention to the side dishes, and using a selection of freshly chopped vegetables, they whipped up grilled veggie skewers with optional haloumi, flatbreads and tzatziki dip along with skinny fries smothered in jalapenos, melting cheese, zesty slaw and pulled pork.
When Julie and Mike arrived with the birthday boy and the guests in tow, they were glad to see that the feast was ready and waiting for them. With the delicious scents hanging in the air, everyone was keen to get the party started by digging into the buffet, which according to the guests, had turned out to be even tastier than they had anticipated!