In the recent weeks, the team at Hog Roast Kent got the chance to help make one little boy's birthday, an amazing one. Jake, is a massive Liverpool fan who was looking forward to his tenth birthday. His Mum Karen had booked a five-a-side pitch at a local football centre and invited his friends to come and have a kick about, but she needed a way of feeding them all afterwards. At first she was thinking of something quick and easy, like a takeaway, but when she realised that the facility had a small function room, she had the amazing idea of asking us to provide a Hog Roast.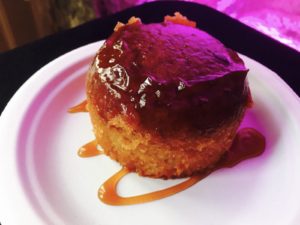 The team from Hog Roast Kent arrived at the football centre at seven in the morning to get everything ready, a good two hours before the kids arrived in their kits, ready for a morning of fun. As they played out their matches, the Hog was slowly roasting to perfection and intriguing the other customers who had paid to use the pitches. Our chef had many people asking about the Hog Roast and the services we offer, but the privilege of our pigs in buns was today reserved for Jake and his friends.
At one o'clock the kids came inside, tired out from all the running around they'd done. Jake was thrilled to tell everyone that he'd scored a hat-trick in the last game, and was even more delighted when he got to taste the glorious Hog Roast before anyone else. All the kids loved their pigs in buns, but what they didn't know, is that the chef had prepared an extra surprise for them, his special sticky toffee pudding!
After desserts it was time for one last game for the kids, and one last drink for the adults. All the while, the team from Hog Roast Kent tidied away their mess discreetly and took their waste to be disposed of off-site.