As an award-winning landscaping company with a string of big-name corporate clients from British Airways to Nike, Valley Provincial Group is always looking for new and exciting ways to unwind and enjoy the great outdoors; and after coming up with the idea of a traditional hog roast with all the trimmings for the staff to enjoy, Amy immediately got in touch with Hog Roast Dartford to discuss plans for the occasion. Having never booked with the Hog Roast team before, Amy was pleased to discover that our expansive menus – which cater to a variety of dietary needs – ensure that everyone attending our events feels welcome and included.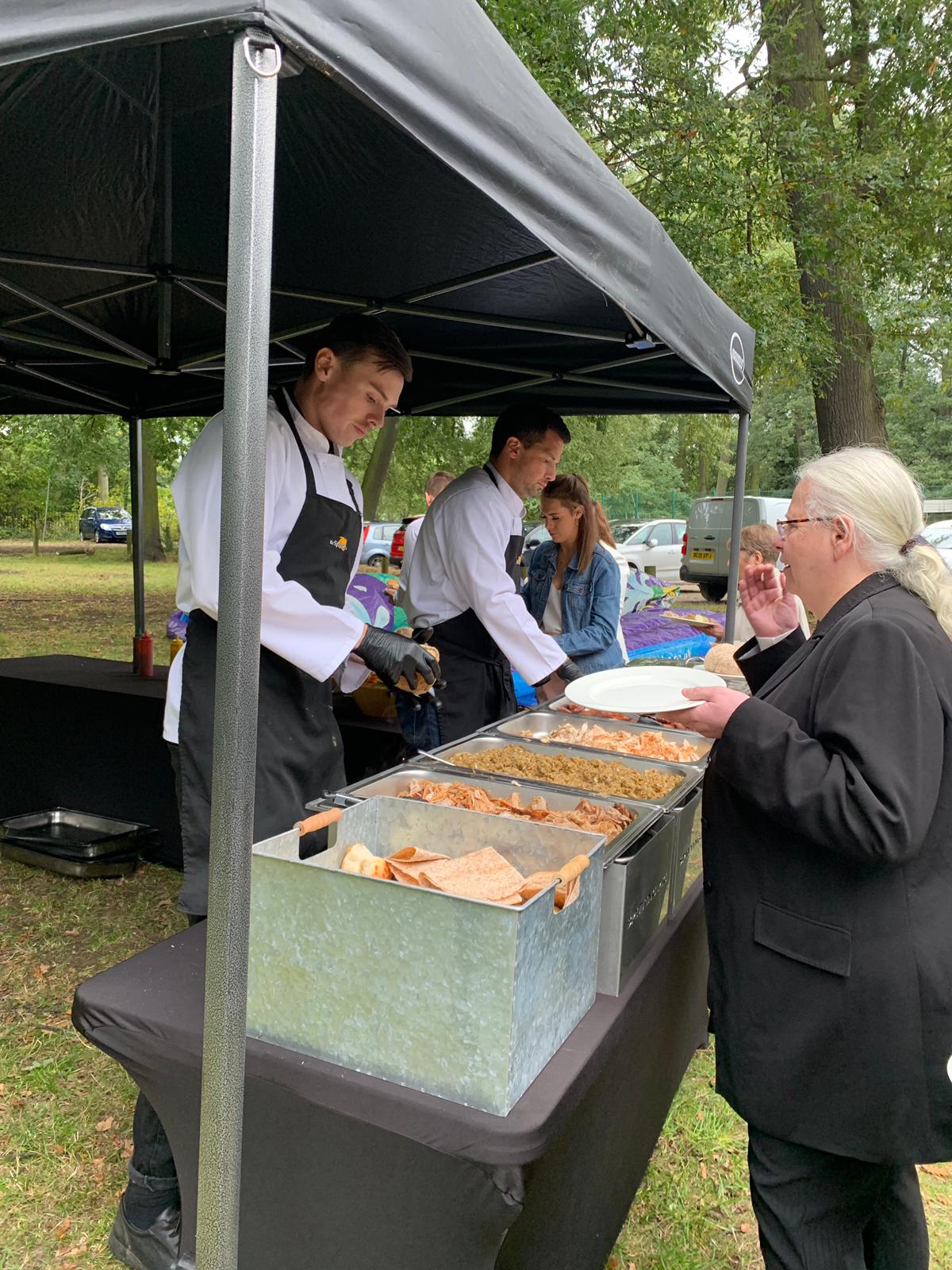 Struggling to make her decision on the spot, catering manager Jake suggested that Amy take some time to look over the menus with her co-workers and call back when she made her choice to finalise the booking. After taking the day to think things over, Amy decided on our classic hog roast menu with a couple of vegetarian and vegan-friendly options as well as sides of gluten-free rolls, softly floured wraps and colourful mixed salad for a guest list of 70 people.
Setting straight to work, Jake delivered the client's brief to the rest of the Hog Roast Dartford team and banding together they set aside plenty of our eco-friendly wooden crockery and cutlery for the corporate event. When the special day finally arrived a few weeks later, the catering crew were up bright and early to load the van with a selection of wholesome, locally sourced produce before making the short journey to Chalcraft Nurseries where they wasted no time in preparing for the afternoon feast.
Using our lightweight and portable equipment, the Hog Roast Dartford crew whipped up a tantalising buffet of whole, slow roasted pig which had been evenly scored and cooked to perfection to ensure that layer of deliciously crispy crackling, homemade savoury stuffing and a sweet applesauce accompaniment. For non-meat-eaters, the team prepared a selection of handmade, grilled vegetable skewers with optionable haloumi which quickly proved popular among the guests who couldn't help but return for second and third helpings.