If you're currently looking for highly professional caterers to attend your next party or event, to provide the food that you're dreaming of and which will be suitable for all of the guests you invite, look no further than Hog Roast Tyler Hill. Our expert chefs and catering assistants will work their magic to help you create a suitable menu, full of mouthwatering goodness, whether you decide on a simple one course or several, and regardless of the special occasion you have planned.
From wedding receptions to corporate functions and birthday celebrations to charity events, either formal or informal, Hog Roast Tyler Hill work incredibly hard to prepare, cook and serve tasty homemade dishes for you and your guests, including options for special diets if needed. We can also spit-roast or barbecue meat if preferred, like beef, lamb, turkey or chicken, or even something a bit more exotic.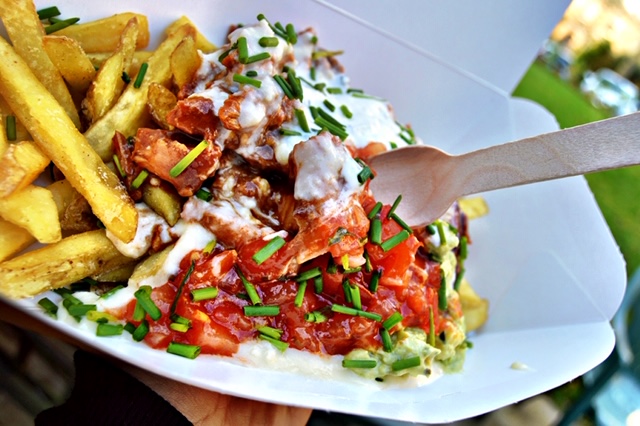 With one of our standalone menus, we can wow everyone with something distinctly different. For example, our Loaded Fries come topped with brisket of beef or pulled pork, slaw and melted cheese, or our Southern Slow Roast gives you three marinated meaty mains and four hot or cold sides too. Nevertheless, if you've set your heart on one of our signature hog roasts, we can, of course, easily cook that for you instead, whether you want to dig in to pigs in buns, full of meat, crackling, apple sauce and stuffing, or a sit-down meal of meat, veg, potatoes and trimmings.
For a work event that Hog Roast Tyler Hill was asked to cater yesterday, we were asked to provide a main of our famous pigs in buns, to be preceded by several handmade canapés. Our customers are welcome to mix and match items between menus in order to create your own, so whether you'd like just a main or a main and a side or two or a multi-course menu of great proportions, just let us know.
After slow-cooking a hog for hours on end yesterday, our team served mini pizzas and quiches, roast duck, smoked salmon and gourmet sausages, followed by our 'heaven in a bun', and everything was devoured in no time at all.