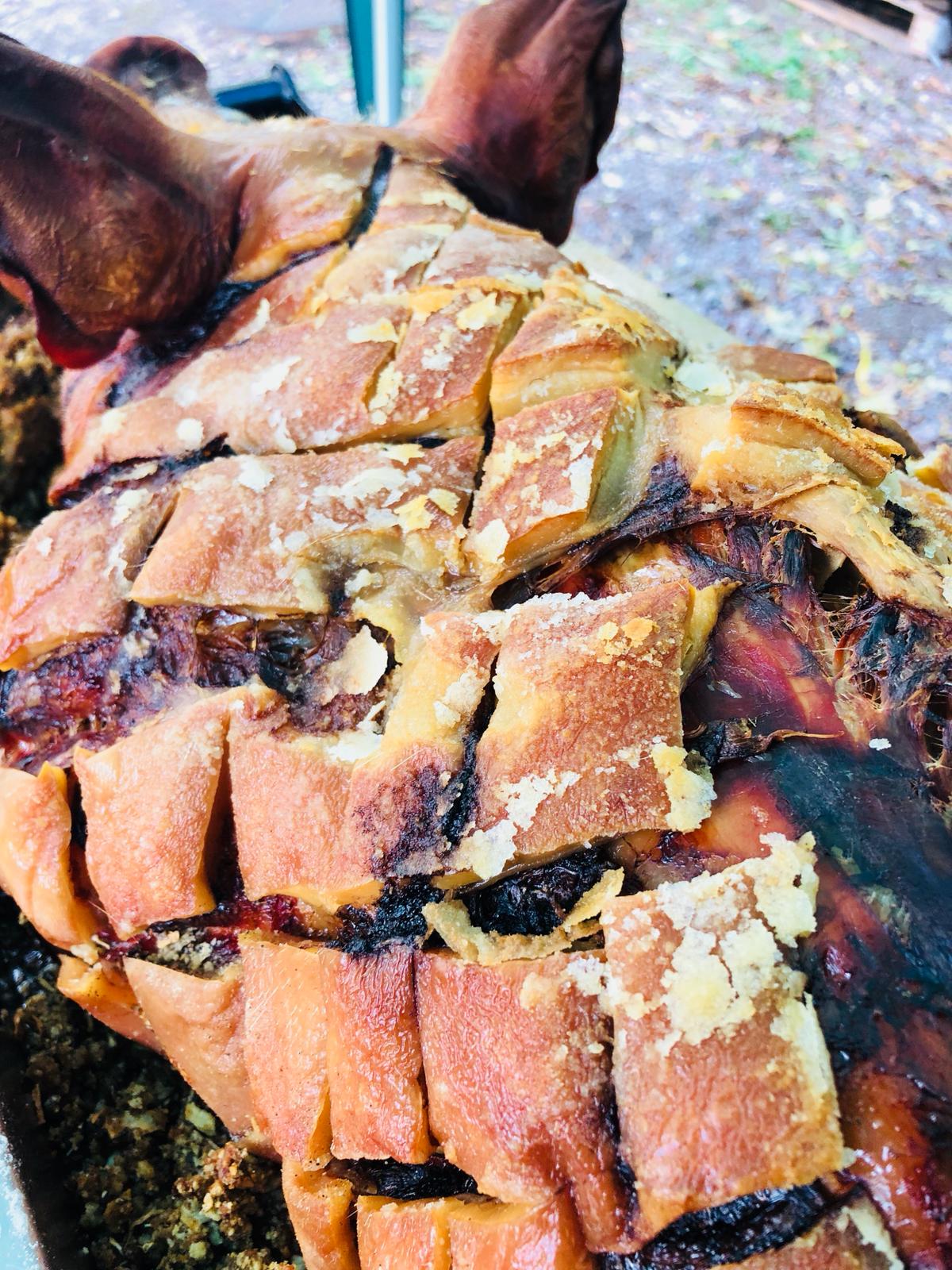 The historic and cultural town of Tunbridge Wells provides a great backdrop for celebrating any occasion and if you require some help with the food from a catering company who can provide a spread that will impress your guests as much as the surroundings, the Hog Roast Tunbridge Wells team are able to provide it.
We are the leading hog roast caterers in Tunbridge Wells, and we combine artisan hog roasts prepared using a traditional cooking method with modern mobile menus that always strike the right chord for each event we cater for.
We utilise the most advanced hog roast catering equipment on the market in order to recreate and modernise the ancient cooking technique of spit roasting hogs. It is the perfect outdoor dining option for any occasion and with our touch of refinement, it is also a suitable catering choice for more formal dining as well as events that require a relaxed and rustic vibe.
The first step in achieving perfectly cooked pork is selecting the best UK-reared free-range meat. We then prepare and delicately cook the hog over a number of hours until the slow cooking process and skilled touch of our specialist hog roast chefs have worked their magic. You and your guests can enjoy melt-in-the mouth meat served with all the trimmings after it has been prepared right there in front of everyone at your venue.
Modern Hog Roast Menus For Any Event In Tunbridge Wells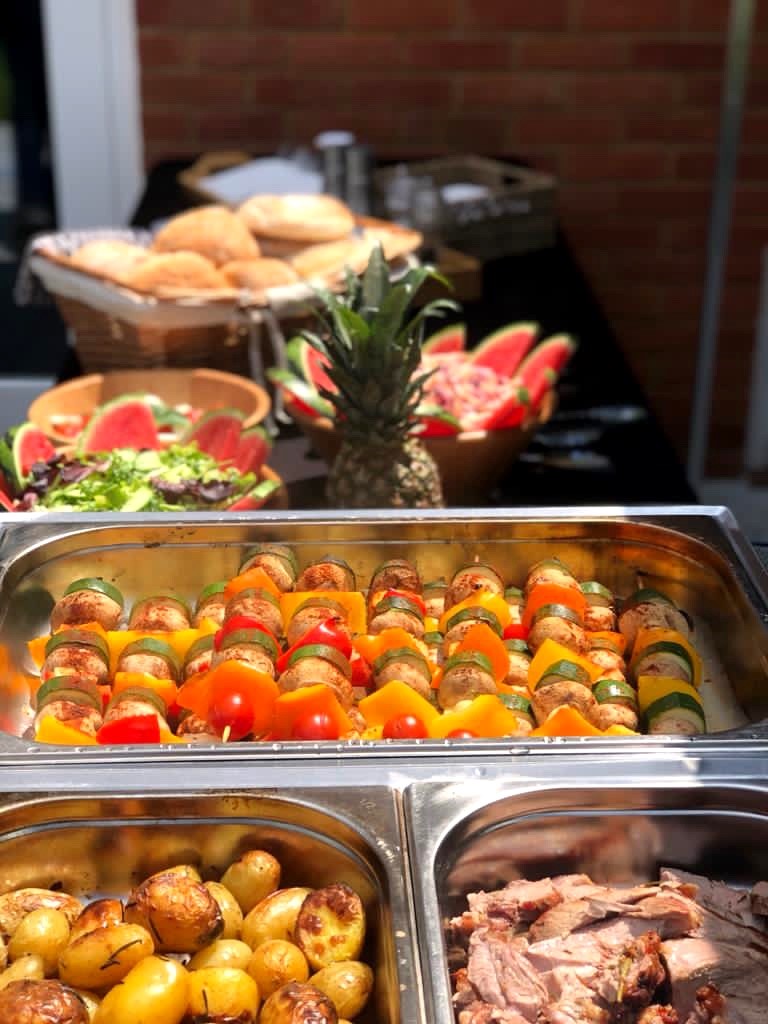 Hog Roast Tunbridge Wells are able to balance superbly cooked hog roasts with versatile catering packages which offer something for everyone. We can supply different slow cooked meats, vegetarian food, and dairy and gluten-free dishes, as well as more formal dining experiences which can include a canapé welcome reception and waiting staff to provide table service. The rest of your food will also be made from scratch on site whilst the meat is cooking and be beautifully presented and ready to be served right on time.
If you want modern freshly made dishes, a show stopping hog roast centrepiece and tailored catering services for your event, the Hog Roast Tunbridge Wells team should be your number one catering choice for any occasion.