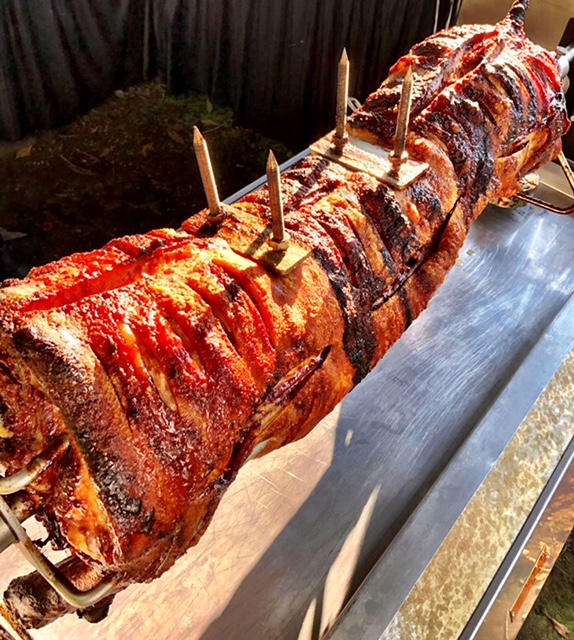 Are you planning a get-together in Teynham and looking for an impressive yet cost-effective mobile catering option for your big day? Whether you require a fantastic menu for your wedding reception or other milestone in your life, you are hosting a relaxed garden party or you are putting on an event for one of Teynham's community clubs, providing a superb spread for your guests is bound to be one of your main priorities. A hog roast is a super catering option for any occasion, especially when it is prepared by the Hog Roast Teynham team. We are delighted to be considered the leading local hog roast experts and our superior slow roasted pork has been a prominent feature of many enjoyable events in Teynham over the years. Our abundance of experience in event catering in the area also gives us the instinct to know just what our diners want and expect for different types of occasions and we always tailor our food and our style service to suit each event we cater for in Teynham.
Hungry For More Already!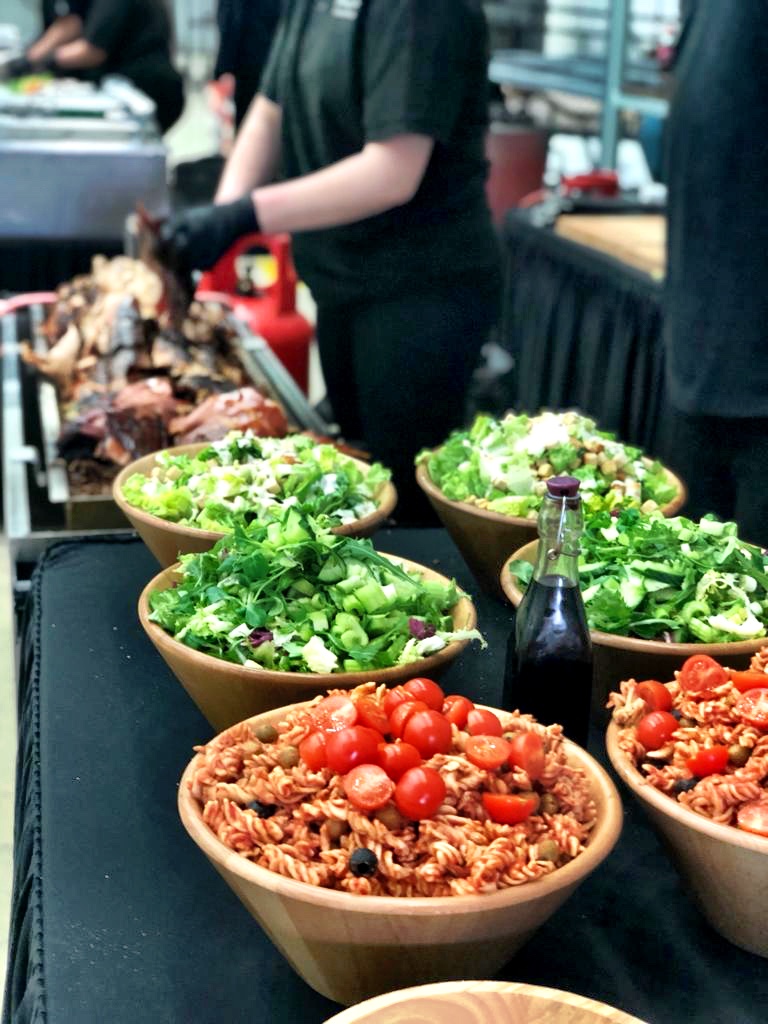 After you have tasted Hog Roast Teynham's pork, we're sure you will agree that you couldn't get more succulent or mouth-watering meat anywhere in Kent. The slow roasting method that we utilise maximises the flavour and texture of the pork, which is always of the highest possible quality to begin as we only ever source it from the best free-range producers in the UK. We always cook our meat on-site, which adds to the atmosphere of any event and whilst the chef is tending to the meat as it cooks over several hours, the rest of our on-site catering team will be working their magic on the rest of the varied dishes that we offer. We are comfortable preparing all of our food from scratch no matter where we are catering, or how big the event is, and all of our food is brimming with the freshest ingredients and locally sourced fare.
If you want to be able to relax with your guests and enjoy your event as much as them, you won't have to worry about a thing if you hire the Hog Roast Teynham team to cater for your event because we will take care of every single detail and treat you to a wonderful freshly made meal.