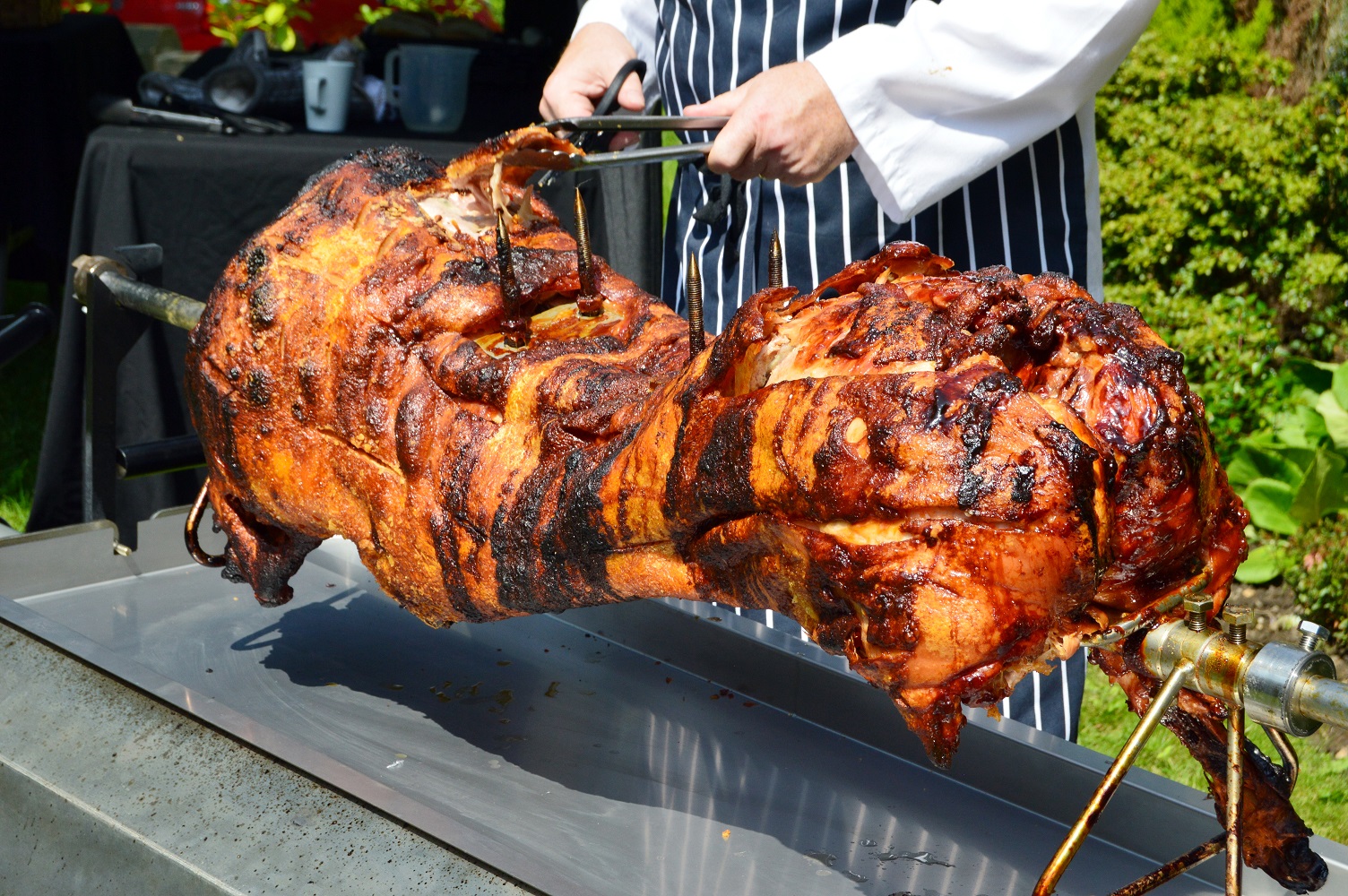 Tenterden sure is a town with character. From its surprising maritime past to the steam trains chugging along the heritage railway, picturesque buildings to delightful tea rooms, there is plenty to draw people here. On the edge of The Wield, this area is now also known for its fantastic vineyards. So, that's the drinks covered, but what about the food? If you're planning an event and are looking for a unique catering option, give the team at Hog Roast Tenterden a call.
Whether you're after slow-roasted, succulent pork with crispy crackling or a browned to perfection turkey served with juicy cranberries, our chefs can spit-roast any meat you desire. Browse the mouthwatering menus on our website to see what we can offer.
Our Full Of Flavour Hog Roasts Are Perfect For A Place Rich In History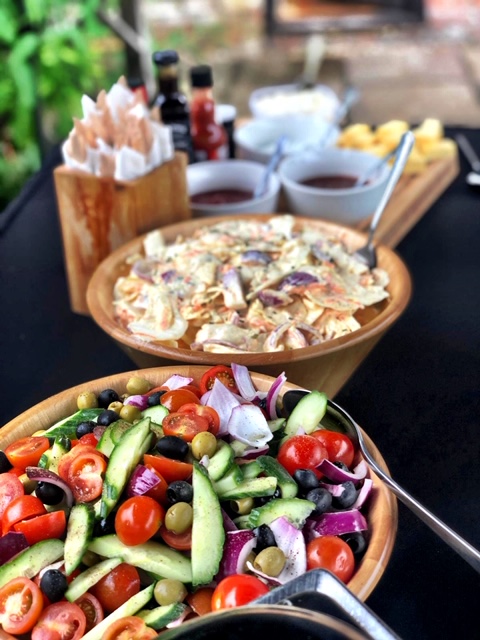 The art of spit-roasting meat is an ancient tradition that Hog Roast Tenterden are keeping alive – a perfect fit for an area so rich with history. All of our professionally trained chefs know how to cook meat to perfection. Slow-roasting allows it to remain juicy and moist thus guaranteeing flavour. The spectacle of a spit-roast is sure to impress your guests too. The minute they arrive, the most enticing of aromas surround them, while their stomachs rumble in unison with the sizzling sounds coming from the spit.
Every ingredient Hog Roast Tenterden pick is selected carefully for its freshness. We use local suppliers to allow us to cook everything from scratch on the day. If you want to impress your party with your culinary skills, we do hire our spit-roasting machines out. They are easy to use (we'll give you a demonstration) and we can also offer a competitive price on the food if you would like us to source that for you too.
We want all of your guests to enjoy the experience – if any of your party are vegetarian or have dietary requirements, we can rustle up a tasty alternative for them. Nobody misses out on a delicious dinner when we cater at your event.
Hungry to learn more? Reach out to us today to start planning your perfect menu.