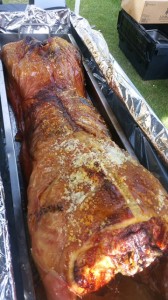 The lovely town of Staplehurst is situated within the Maidstone District of Kent in South-eastern England. Its long history in the woollen trade ran from the 1300's to around 1650. A lot of wealth was amassed during this time and the proof of this can be seen to this day with beautifully preserved black and white timber-framed houses dotting the streets. After this, Staplehurst really doesn't have much that marked it out on anyone's map except a bad train crash in 1865. One of the passengers who survived the crash, and indeed, assisted the survivors was Charles Dickens who lived in nearby Rochester for a time.
Staplehurst holds a Christmas Fayre and French Market each year and I was invited to cater this event by providing a whole hog to roast. I took along my Titan Roasting Machine, which can roast beasts up to 85 kilos. I thought, with so many people in attendance, we'd keep the menu simple, and it worked extremely well.
Last year we catered at a small event for just 12 guests but no matter how big or small an event may be; rest assured that the quality of service will always remain at the highest standard. We arrived at the location at noon in order to set up for the 3pm serve requested by the customer. Succulent pig was served at the event with golden roast potatoes in rosemary and garlic. Brussels sprouts with smoked bacon were served as a side dish to the scrumptious main meal. Bletchingley Farm House on Pristling Lane is where the event took place it is a really accommodating venue to cater at.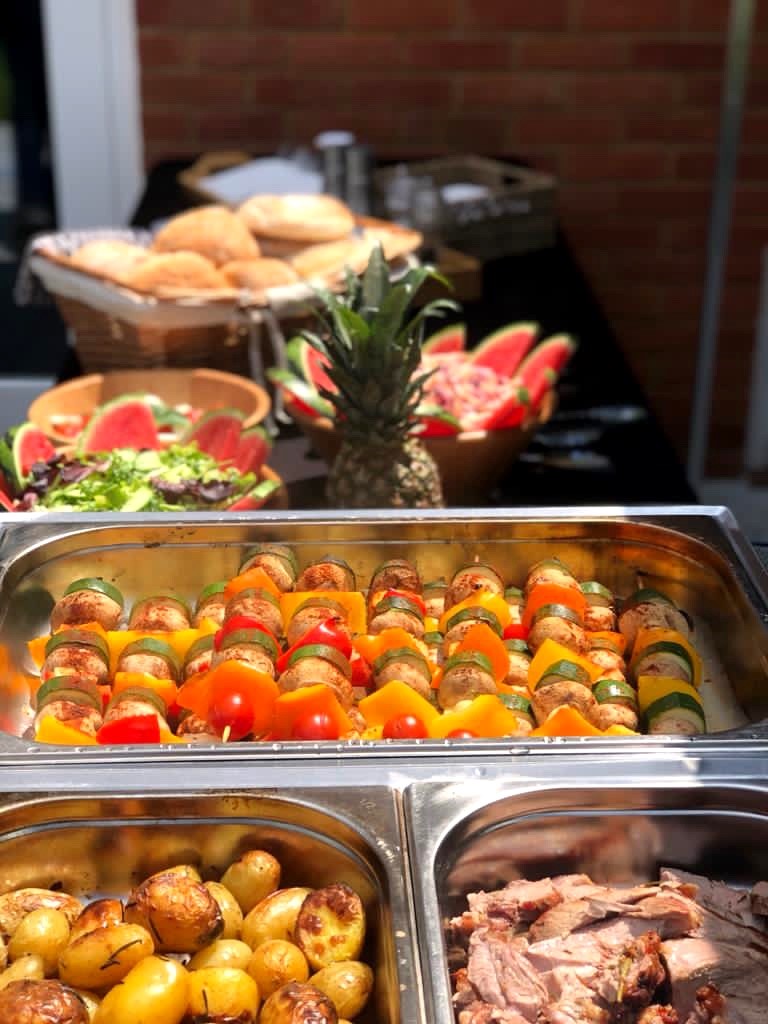 Kent is a good pig-producing area and I was able to purchase a locally-raised saddleback pig for the roasting experience and picked that up from the producer not too long before arriving in Staplehurst. British Saddleback meat is moist and flavourful and makes excellent crackling. It does have some extra fat but that is necessary to baste the meat while it cooks and this adds to its flavour and succulence. As well, naturally-produced pork can have a good amount of Omega-3 fatty acids which are healthy in themselves.
Hog Roast Staplehurst went very well indeed with me selling nearly all my stock. What was leftover was just about perfect for me and the family's dinner that night. Nothing goes to waste when I use the Spitting Pig Company's hog roast Staplehurst equipment as you have easy access to the entire roast and because it cooks to perfection, you can easily slice the meat from the bone to ensure very little wastage.
The Kent countryside is lovely, the people warm and affectionate, and the history goes so far back that it makes you feel a real part of it. I enjoyed the Christmas Fayre and French Market very much and hope to be invited back again next year. Only problem is, keeping my wife from wandering the stalls and buying up just about nearly everything she sees!