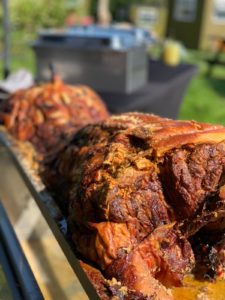 Over the years, our small town may have been known by different names (from Esnoiland in the Domesday Book to Snoddingland in the 9th Century and then Snodland in later times) but there's one thing that has remained throughout; our great sense of community. With several churches, two pubs, two working men's clubs, our Community Cricket Club and Sports Association and Snodland Chess Club too, there are many ways in which our residents get together, and not least with dining out, as we have a great array of places to eat. From takeaway kebabs and chicken to cafes and restaurants, there's something for everyone in our town, and that's one thing that Hog Roast Snodland knows a thing or two about too.
Our expert chefs and catering assistants have spent years ensuring that our customers and their guests are more than satisfied with our catering services, and one of the main ways we do this is by offering something for everyone, as we want everyone invited to your party or event to be able to enjoy our gorgeous offerings. Sure, we make a mean hog roast, which you can enjoy as our famous pigs in buns or as part of a plated meal together with seasonal veg, potatoes, gravy and all the trimmings, but we offer so much more as well if needed…
Catering Perfect For Any Occasion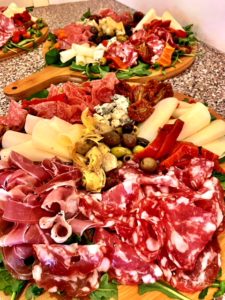 Alternative meats like spit-roasted turkey, chicken, beef or lamb, or even marinated meats, can be served as well as or instead of a Hog Roast Snodland hog roast, and we can also provide tasty homemade dishes for special diets like vegan, vegetarian and gluten-free. If you need bigger appetites catering, we can also satisfy rumbling tummies with starters, desserts, hot or cold sides or handmade canapés, and why settle for just one main when you can enjoy several if preferred?
Hog Roast Snodland can easily cater for both large numbers and small gatherings, in just about any location that you choose and we cover both formal and informal special occasions, so regardless of your wants and needs, we're the ones to call and your guests will be talking about our food for a long time to come!