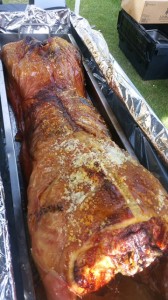 So, here's the scenario. You are leaving your job in Sidcup after twenty five years hard service and you want to sign off in some style. After all, you have made loads of friends at work, many of whom you want to keep in contact with. You want to have the leaving do of all leaving dos and that means having fun….so what are you going to do?
Having a function in the office is going to be a little impractical. It's too small and there are lots of people you want to invite, eighty plus! How about your house for a garden party? You have a big garden with plenty of room and people can bring the kids if they really want. Sounds like a plan and it should be a really good party, but what are you going to do about the food? Probably the most important aspect of all. Don't underestimate the importance of great catering at your party, especially if you want people to have a great time. Chances are if they don't like the food, they will leave early! That's why a hog roast Sidcup party could be a great idea.
Lamb roasts are becoming more and more popular at Sidcup events. A recent fundraiser saw us roasting a spring Lamb seasoned with Rosemary served with Mint and a Mustard & Dill sauce onto soft floured rolls. We arrived early to set up our machine and get the Lamb on the spit and set it roasting away. We then prepared the sauces from scratch and laid them out on the serving table and waited for the Lamb to finish roasting before serving to the guests of the fundraiser. We love being part of any event especially the ones that are doing good for the community.
Hog roast is a fantastic solution for whenever you want to serve your guests some of the best tasting meat that has been freshly cooked right before their eyes. A hog roast hire Sidcup party really will make everyone lick their lips in anticipation because they will know what many other people are already saying about hog roast and that is that it is superb. Yes, it may be an old fashioned dish (Medieval in fact) but when it comes to being bang up to date with catering trends, hog roast is on the money. All over the UK, people are choosing hog roast as their catering of choice because it offers something for everyone and it is one of the best tasting, most exciting and more affordable freshly cooked catering solutions there is.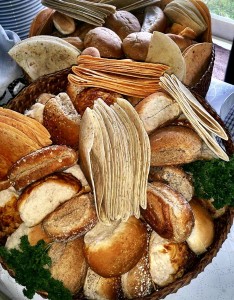 What can you expect if you hire a hog roast hire Sidcup chef? Well, you are almost certainly guaranteed a true professional who is one hundred percent dedicated to giving you a stunning service. Our chefs are really keen to ensure that when you and your guests tuck in to one of their hog roasts, you will utterly delighted, and judging from the popularity and rise in hog roast Sidcup events, you are almost sure to not be disappointed.
A garden party in Sidcup is obviously at the mercy of the British weather but there's nothing that hiring a marquee cannot sort out should it rain, and anyway, be positive. It will be a lovely summer's evening, I am sure. And it will be even better once the chef has got the hog roast cooked and ready to serve, though they will have been cooking it well in advance. You see, a hog roast takes time to cook and it would simply take far too long to cook during your leaving party. That is unless you want your guests to wait a full six hours before they can eat! I'd say that would be a little cruel as they will have been smelling the aromas of the roasting pig for hours by then!
Your Sidcup guests will still get to see the last stages of the cooking process, and they will love it as it really does look quite impressive. Hog roast is cooked on one of our very specially developed hog roast machines. These are the modern replacement for the open fire (you don't want that in your garden, do you) and allow the chef total control over the roasting process. They also look extremely smart and provide the perfect 'stage' to show off your hog roast in all its glory.
As you are having a garden party, you will be lucky enough to enjoy the wonderful flavours of hog roast rolls (or pig in a bun). These are the ultimate in party food with lashings of meat, apple sauce and crackling. Hog heaven. Everybody loves hog roast rolls and you will probably have lots of people hankering after seconds. Well, if you do, it's a good thing that a hog roast can usually serve over one hundred people, isn't it?
Don't be sad about leaving your job. Think of the new adventures you will have and of course enjoy the excuse to treat your friends to a memorable garden party Sidcup hog roast. The perfect end to your career if ever there was one.