I was asked to cater for the annual Dickensian Christmas Festival in Rochester, Kent. This is a very exciting event at a very special time of year and I was proud to have been chosen as their outside caterer. I have been a mobile hog roast caterer now for a good few years and I believe my partner and I bring a special touch to any event we attend.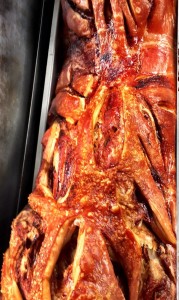 Rochester is located in Kent and has been around since 43AD if you can believe that! It's definitely one of the oldest towns I've ever had the privilege to visit. There is a fantastic cathedral and Norman castle there. As well, their Victorian High Street is a real draw for the tourists as it still has a number of shops from days of yore. It really is a fascinating place to be and especially during their Dickensian Christmas Festival, or as I came to call it: Hog roast Rochester! People come to this festival all dressed in their Dickensian finery with some even acting out characters from Charles Dickens' novels. It seems that Mr Dickens, in some of his novels, used places and even people from the quaint town of Rochester to put together his novels. He referred to places such as Restoration House and the Borstal which could be found there.
This festival is a big event for not just the town, but the area, so I made ready with my Titan Hog Roaster and an 85 kilo Kent born and raised Saddleback pig for the occasion. And, as usual, I arrived early to the venue in order to set up the Titan and all my various bits and pieces. Getting that machine ready to work is a very easy job. I used the spit roasting set up and only needed one other person to help lift it onto the spit attachment. Once the beast was attached, all I had to do was add a little water and rub it with seasonings and, using a gas cylinder, I got the Titan going. It can take a fair few hours to bring the hog to perfection.
As soon as people began to arrive, the hog was well underway and delicious and irresistible aromas were wafting around the stalls. This always ensures people will be by to take a look at the machine and ask any number of questions about hog roasting in general. And, I take this opportunity to hand round my business cards and let people know how easy and affordable it is to either purchase or hire one of The Spitting Pig Company's hog roasting machines. They also do a good trade in hog roast hire Rochester packages. They are very flexible and tend to individuals' needs and requirements. A lot of people don't realize you don't need to wait for a large outdoor event such as "hog roast Rochester" to take advantage of this lovely way of serving food. It also works extremely well for weddings and smaller events, too.
These machines come with sturdy go-anywhere tyres, so manoeuvrability is not a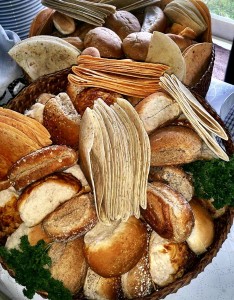 problem, and you can attach a spit-roaster for doing 30 chickens at a time, should you wish to. There's an oven that can be used to cook the hog or even to do vegetables such as roast potatoes. Once you decide what you'll need and what you want to serve, the machine does most of the work for you. We generally sell succulent pork sandwiches on warm buns and serve them with homemade applesauce and sage stuffing slices. The crackling isn't to be missed either! Sheer perfection! I always try to purchase a locally-grown and raised pig as well as produce from the area, too. Food purchased like this tends to taste and be much fresher than supermarket bought. As we mostly do, we ended up cooking and serving everything we brought along. Hog roast hire Rochester or event catering is a very profitable venture and a most enjoyable one, as well.
When all is said and done, those machines manufactured by The Spitting Pig Company clean up very easily and are very low-maintenance. They are serviced once each year by the company itself and spare parts, should they be needed, are readily available. To my mind, there really isn't an easier, better, or more enjoyable way of making a living and of making folk happy than putting together a hog roast event. It's becoming more and more popular as well and from the looks of it, people are fascinated with the idea and, of course, tantalised by the smell!