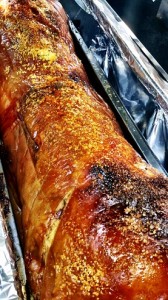 The desire to be near the sea must be something that is hidden in the DNA of the British people. We seem to be drawn to the coastal resorts like iron filings to a magnet, but when you have seaside towns like Ramsgate; it is not hard to see why. Ramsgate is one of the sunnier corners of the UK and has been delighting visitors for many years with its beautiful sandy beaches.
Ramsgate is more than just a magnet for visitors though; it is a busy marina and the home for around forty thousand people. But there is also another new visitor to this town that is certainly making a name for itself at special occasions and functions and that is the hog roast Ramsgate.
An unusual pairing, you may think, but the hog roast hire Ramsgate caterer would probably suggest otherwise. After all, they are seeing first hand how hog roast is helping to transform the United Kingdom's special occasion catering habits from the lacklustre and decidedly dull to the delicious and exciting. So how did this transformation come about?
Well, something had to change. Catering at special events had really hit the depths and had become anything but special on most occasions. It was such a shame because, with a little effort, you really can put on some fantastic food without blowing the budget. Maybe this was one of the reasons why the hog roast hire Ramsgate caterer started to become the star of the party? Or maybe it was the new found interest in all aspects of fresh, back to basics cooking that has led to a new wave of interest in freshly cooked, wholesome and tasty food rather than bland, pre-packaged, frozen options? TV chefs like Hugh Fearnley Whittingstall have really opened people's eyes to the great importance of quality fresh ingredients and the incredible flavours available from traditional cooking, and their influence on the hog roast renaissance cannot be overlooked.
Hugh would definitely like the amount of care and dedication that goes into each hog roast Ramsgate from the chef. Indeed, the whole journey starts just like one of his own TV programmes; the search for just the right meat. This is absolutely critical for a hog roast as the meat is the single most important element in such a meal. Great care is taken to pick the perfect pig and, as you would expect, the pigs only ever come from a reputable local supplier. Each pig also has to have just the right amount of fat as this is critical to producing the right amount of crackling, which as anyone knows is one of the best bits of a hog roast!
So, your chef has selected the perfect pig for your event. Now, the cooking and this is where a bit of special technology comes in, Yes, we would all really love it if we could roast each pig over a roaring open fire but that is simply not practical for so many reasons, not least the health and safety implications, so we helped devise a great new way to help the chefs cook the perfect Ramsgate hog roast. The hog roasting machine is a very slick and impressive piece of machinery that has been developed for cooking the best possible hog roast, though it can be used to cook beef, lamb and chicken, too. It is a very attractive machine and creates the perfect setting for the chef to do what they do best.
Cooking a hog roast is not a small undertaking. Cooking the Sunday roast is one thing but cooking a full pig is quite something else. This is a big piece of meat and it takes a good amount of time to ensure that it is cooked to absolute perfection, with the meat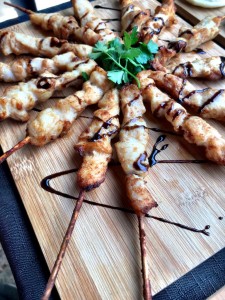 fully infused with all the amazing juices. It is why a hog roast can take around six hours to cook and is why the hog roast chef makes sure that the cooking has been started well in advance of your function. Don't worry though, your Ramsgate guests will still get to see the cooking, they just won't have to watch six hours of it!
Every event catered for by hog roast Ramsgate is done so with the upmost professionalism and wherever you go in Ramsgate you will be able to find someone with a story about a hog roast event they have been to and invariably only have good words to say of us. Weddings are an ever present on the hog roast Ramsgate calendar with us catering at many throughout the year. One we catered at recently saw us cater for just 40 at a belated wedding dinner arranged by the couple who were married abroad. It took place at the Bride's parent's house in the garden and thankfully the weather was lovely. The menu consisted of spit roasted spring Lamb seasoned with rosemary served with Mint and a Mustard & Dill sauce served with a selection of three freshly prepared salads and roasted new potatoes in rosemary and garlic. The bride and groom were kind enough to provide a lovely wedding cake that was cut by our chef and served by our waitresses once everybody had finished the main meal.
Hog roast shows just what you can achieve if you believe in great catering for your special event, and with a standard sized pig feeding over one hundred people, it really is fantastic value. It will also provide flavours and aromas that you will simply not get with any other catering solution in Ramsgate!