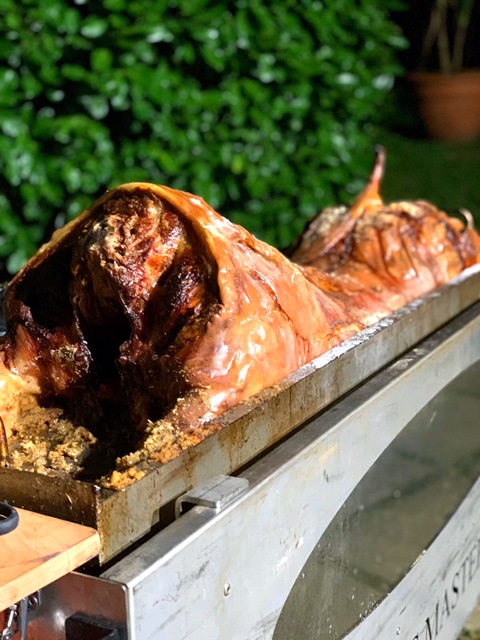 There are plenty of places to go for a stroll in Pembury, especially if you like to take in woodland scenes. The village itself blends the old with the new and provides many an activity for people of all ages. It's a great area to grow up in and an ideal spot to throw a party. Whether you're holding a private function for your nearest and dearest or inviting every single person you know, the Hog Roast Pembury team are on hand to provide a feast fitting for the occasion.
Let's start by talking about our menu. Our name suggests we specialise in slow-roasting pork however our chefs can cook up a variety of meats. If you would prefer a rosemary seasoned spring lamb with fresh mint to juicy pork with crispy crackling and homemade apple sauce, then that's what you shall have. Hog Roast Pembury can personalise the menu to suit your needs, including offering a vegetarian option.
Quality Is Our Top Priority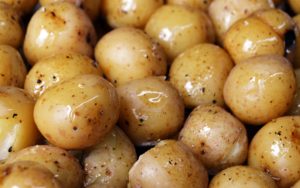 Everything is cooked fresh on the day. The moment your guests arrive, the aromas from the spit will greet them, setting their stomachs to rumble. Their mouths will water as they hear the sizzling sounds of drippings hitting the flames. Spit-roasting meat is an ancient tradition and an art-form, so it's only fair that we make a display out of it to impress your party.
Hog Roast Pembury take pride in using local suppliers and picking ingredients for their freshness and quality. We want to ensure that every mouthful is bursting with flavour. Our chefs are expert carvers too, so nobody will eat a slice of meat that is mainly gristle. The same level of care goes into our salads and vegetable sides. The food should taste as good as it looks.
If you are planning a formal function, we have a fantastic team of professional servers to bring the food to your guests as well as clear away their empty plates. When you choose us to cater for your event you get our many years of expertise and experience. We have thought of everything, from the cutlery to disposable napkins. No detail will be missed.
Ready to choose a menu for your event? Get in contact with us today.