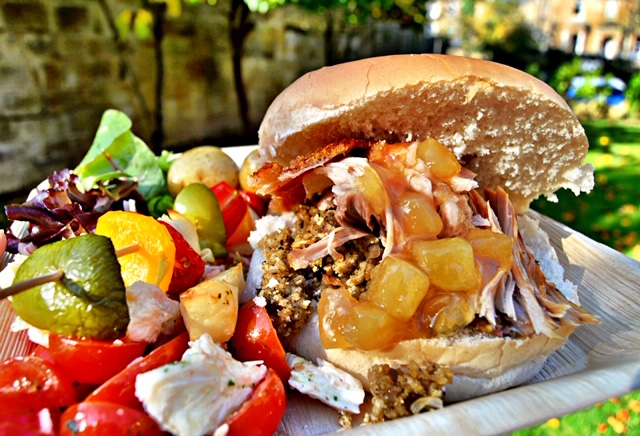 The large town of Maidstone can be found in county of Kent, with the beautiful scenery of the River Medway running through the centre of the town, providing Maidstone with great links to the Thames estuary and the city of Rochester. This very river was once the industrial foundation of the town,  used as a gateway to export the fantastic Maidstone agricultural produce to the rest of the country. In fact, once so famed for it's agriculture and farming industries the town was once dubbed 'The garden of England'. Even today, it's not difficult to see where they got that title from. The countryside surrounding the town is lusciously green with that beautiful rolling field landscape so often associated with the county of Kent. Maidstone is in fact one of the country's oldest settlements in history, with evidence of people first living in the area all the way back in the Stone Age!
I have to say, there is something rather romantic about the town of Maidstone. Whether it be the orchards, botanical gardens, historic buildings or the quaint surrounding villages, I
know for certain that this lovely place has been host to some of the most wonderful wedding's. I am sure I'm biased, but could it have been the delicious hog roast that was the icing on the cake for those very special days? I would certainly say so. There is something so brilliant about a hog roast. They are one of the most versatile food choices you can have at any occasion – not just wedding's. Parties, corporate events, private family occasions, any event can benefit from the scrumptious feature of tenderly cooked hog roast. Everyone has their preferences and that is what makes catering for your individual requests and choices so great. We love to be able to tailor make our food to you and your guests. We can provide BBQ, buffet or more formal catering with appropriate sides to match. If hearty, big portions are what you fancy try one of our buffet menus with melt in the mouth pork meat stuffed into fresh bread rolls, lovingly seasoned with homemade condiments. Or alternatively, let us bring the delightful goods to you with waiting service and a sit down meal with some incredible side dishes. For your next event in the brilliant town of Maidstone, remember us here at Hog Roast Maidstone!