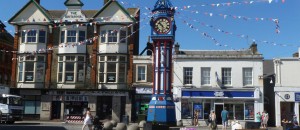 Here at Hog Roast Isle of Sheppey we don't always get the pleasure of catering for people off the countries main land, but the wonderful Isle of Sheppey is one of those exceptions. This beautiful island is located off the Kent coast and is separated by an area of water called the Swale. Sheppey is home to only around 40,000 people on the entire island! The name Isle of Sheppey derives from the old English term 'Sceapige' meaning 'Island of Sheep', which is largely true today with vast countryside filled with some of the finest agriculture. Like with the majority of Kent, the island has extensive history dating back to even the Viking era. Today, visitors to the Isle can find the town of Sheerness, beautiful pebbled and sandy beaches and a variety of areas perfect for hiking, camping and exploring the outdoors!
Anywhere that the land meets the sea, you will find me there! There is something really lovely about that kind of scenery and I am sure that must be where my love for the Isle of Sheppey originates from. How wonderful to be able to provide some beautifully cooked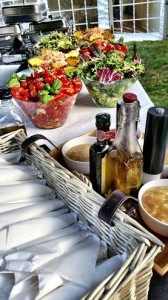 meat in an even more beautiful location. A warm summer's day, the seaside in the background, family and friends celebrating your occasion and our Hog Roast – Isle of Sheppey team cooking something really special for you. We specialise in spit roasting and that means we will provide you with very slowly, expertly cooked meat, roasting for an average time of around 6 hours as our highly skilled chef carefully turn the meat over flickering flames. This ensures a crispy outside and that succulent, tender inside we all love. It doesn't matter what kind of catering experience you are looking for, as long as you're looking for good food we could certainly be the caterers for you. We are able to serve formally with waiting staff and table service or welcome your guests to come to us and serve their food in a more laid back buffet style. And don't even get us started on the sides! We have a whole host of menus, side options and accompaniments for you to choose from. We pride ourselves on being able to offer you the choices to be able to make the meal just to your very taste.
So get in touch today  to arrange an exceptional catering experience at your next event on the Isle of Sheppey!