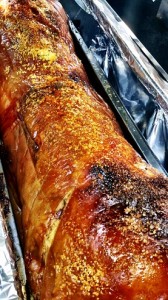 Herne Bay holds many happy memories for many people. This is a delightful seaside town that has managed to escape many of the rather unfortunate side effects that can blight other such towns. This is not a small town though, with thirty five thousand people happy to call this Kent town home.
There is plenty going on in Herne Bay, not least the annual festival which takes place every August, which provides a wide variety of entertainment for the whole family. Despite the town not being quite the draw that it once was in its heyday, the tough economic times of the past few years may well see more people enjoying a staycation and that could mean more visitors coming back to lovely Herne Bay.
Hog roast could be a more traditional feast and it is that that makes it so perfect for any social event where you need plenty of great tasting freshly prepared food. If you want to make a statement with food then bringing in a hog roast hire Herne Bay caterer is the way to do it. We believe there is simply no better way to provide incredible tasting meat to lots of people and at such great value. Hog roast may be Medieval but it's a modern marvel when it comes to quality catering.
Chartham Village hall was the venue of a recent event we have recently catered at which is 30 minutes from hog roast Herne Bay. This venue was a perfect place for a hog roast. Hosting a private function here is ideal if children are attending with you due to the fenced off play areas in the grounds gardens and of course, a bar for the adults! Obviously the hog roast stole the show with its delicious taste which was only enhanced when apple sauce, stuffing or cracking entered the mixture. Safe to say the guests were happy with the food with many of them coming back for their 3rd and 4th sandwiches. Who could blame them though? Compliments to the chef were definitely not in short supply after this magnificent event.
Hog roast is the perfect choice when it comes to those all important business functions that simply have to be spot on. Hog roast may not be everyone's first choice but that is simply down to people not having previously experienced spitting pig power. Everything about hog roast was made for events like these. For a start, the whole aesthetics of a hog roast are just fantastic. When you enter a venue and are greeted by the glorious sight of a whole pig roasting away with the chef in attendance, you just know that it will be a great event.
Now, I know exactly what you are thinking at this point. You have been lucky enough to enjoy hog roast at a party recently but you can't possibly imagine serving hog roast rolls to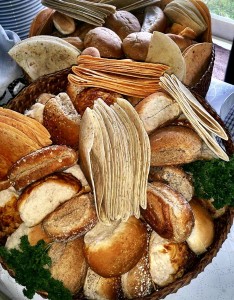 some of your important guests? Well, we understand that. Not that hog roast rolls aren't fantastic because they are….but we know what you mean. You want something that not only tastes amazing but looks great, too. It's at times like this when you need the Herne Bay hog roast chef to work some magic, and they really can be a little Merlin when it comes to food magic. The chef will put together a quite fantastic gourmet hog roast meal for your guests. Forget about rolls, this is a plate of hog cuisine to die for. Beautifully carved park joined by crispy crackling, vegetables and potatoes together with some apple sauce. It's the sort of meal that contracts are signed over and promotions sealed over.
Hog roast looks like a million dollars but it will not leave the catering budget coffers penniless. You may not know that hog roast is a real bargain when compared to many less than special catering options. Where else can you get a chef who is going to spend six hours cooking your meal? Where else can you find top quality local meat cooked with such finesse and where else will you find such versatility? It is pointless looking elsewhere when the only option is staring you in the face, and that option is a Herne Bay hog roast.