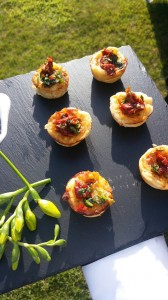 Gravesend is a big town. Over sixty three thousand people live in this corner of Kent, which is quite a population. It all means that every day there are celebrations, events, functions, birthdays and much more taking place. It all means that some has had to do some serious preparation work into making sure everything happens smoothly. A good event organiser knows just how to get things done, but if you are not au fait with organising an event, it can be a shock to the system.
There is an awful lot to sort out but one of the most stressful things to look after is the food. It can be a very difficult task to ensure that you get everything just right. People are so different and they each like different things, so get the wrong catering and you won't hear the end of it. Luckily, there is a catering blast from the past that is not only sweeping Gravesend but sweeping the nation. It's a medieval catering solution that everybody loves and it is the hog roast Gravesend solution.
A hog roast hire Gravesend chef really understands what makes a great special occasion meal and of course, what does not. They will have been to countless events in the past when the same poor excuses for catering have been served to the poor, unsuspecting guests who were probably hoping for something more exciting and tastier than sandwiches, cold pizza and sausage rolls. Of course some people love that sort of food, though I feel they are in the minority. If you are going to the effort of organising a special event then why not make an effort to get some great food in, too?
The Best Hog Roast In Gravesend
Hog roast Gravesend often cater at huge weddings at some of the most beautiful locations in the area. Although we may be called hog roast Gravesend, many wedding parties recently have seen us cooking whole chickens, turkey, lamb, sirloin of roast beef and a BBQ option consisting of 100% beef burgers and chefs own gourmet sausages. Wedding meals tend to be formal, sit down meals with plenty of fine champagne but at a recent event it was oh so different. Canapés were served to guests as they arrived along with the reception drinks chosen by the bride. The main was a barbeque with guests being served burgers and sausages on soft floured buns with a selection of sauces. They had also requested grilled chicken and vegetable skewers, meaty spare ribs and some vegetarian burgers and sausages. For those who had any room left after an almighty feast were served some wedding cake, kindly provided by the bride and groom. Once all the food had been served we simply cleared up and left the party goers to boogie the night/morning away.
Book a hog roast hire Gravesend caterer and you are guaranteed some quite incredible tasting food. With hog roast, you really can transform the image of food at special events. There is something really special about the flavour and tastes of a freshly cooked hog roast that you simply don't find with anything else. It looks amazing, smells amazing and tastes out of this world. You will simply wonder why you have never booked hog roast for an event before.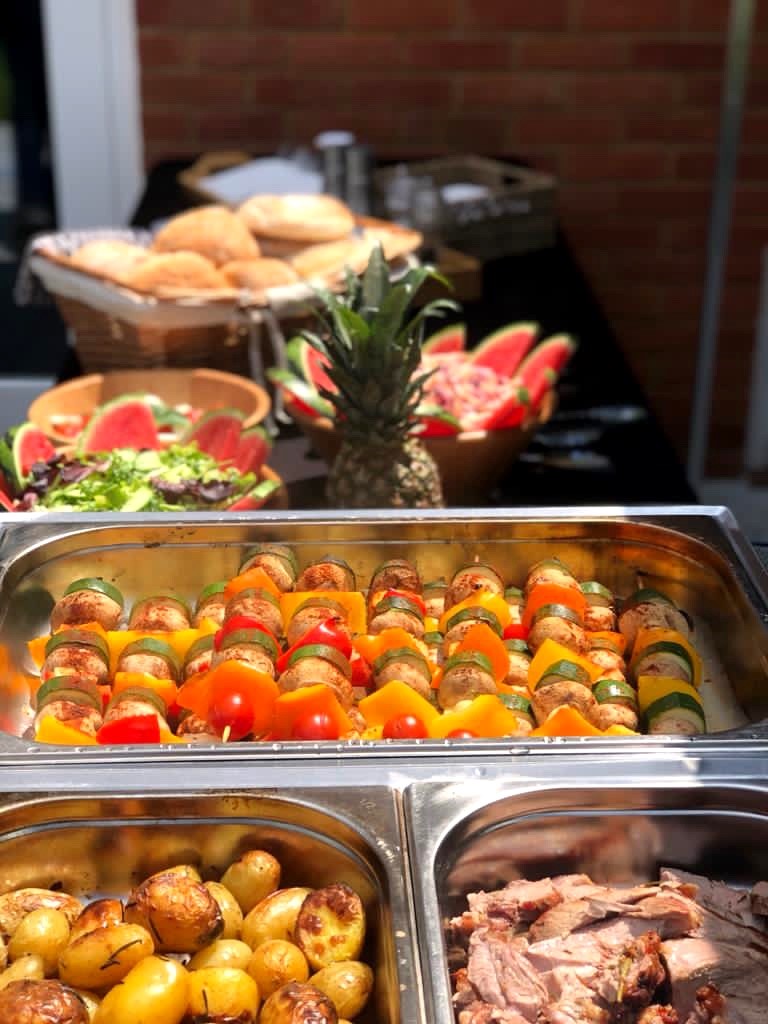 Hog roast is one of the most versatile catering solutions you will find. A hog roast Gravesend chef can really turn their skills to pretty much any occasion and there is no better illustration of this than when planning a wedding breakfast. On the face of it, hog roast does not sound like the ideal meal to celebrate a happy union. Maybe people picture hog roast on a spit with bits of meat being hacked off it and served up in a haphazard style manner. Of course, such a style of serving of meat would be far from appropriate at a wedding, so this is where you will see a different side to hog roast. It may come as a surprise to learn that hog roast can smarten up quite spectacularly when the occasion requires and it really is a case of a remarkable transformation. Forget about hog roast rolls (delicious though they are) because hog roast makes a quite stunning gourmet meal. Your Gravesend hog roast chef is of course the true professional and will carve the hog roast beautifully to give your guests the most exquisite slices of pristine meat possible. Together with potatoes, apple sauce, crackling and vegetables, you have a quite splendid meal that would suit any special occasion it was served at.
Hog roast rolls are of course what most people know best when they think of hog roast and there really is nothing better at a big family party or fun filled birthday bash. It really goes to show that hog roast is a truly versatile dish that can turn its hand – or trotter – to anything. Hog roast is also great value, which you may find a little surprising. After all, a hog roast looks extravagant and hardly a low cost option. Whilst it is true that there are cheaper catering options available, there are none that offer the combination of professional chef, fresh cooking and quality reared meat at such a fantastic price. And don't forget that a standard sized Gravesend hog roast will provide enough delicious meat to serve over one hundred people! It means that you can start to think about adding some names to that guest list rather than trimming it back.
Make your Gravesend function a great Gravesend hog roast by booking your chef as soon as possible.