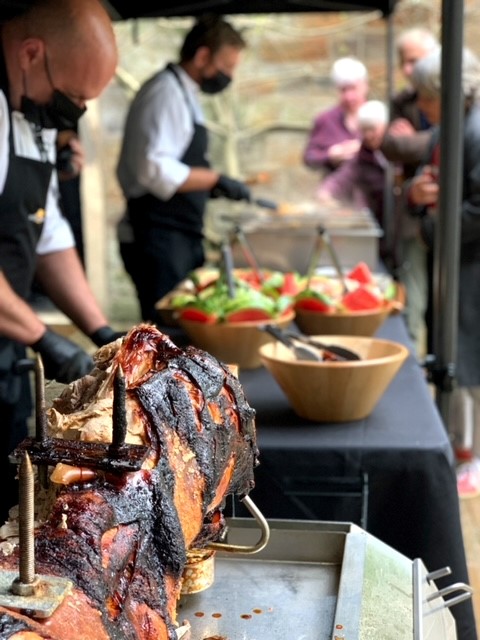 When planning an event, catering is one of the most important aspects to take into consideration. Your guests will expect great food munch on throughout the evening and that's where we come in: say hello to Hog Roast Frogholt, one of the UK's most popular hog roasting catering companies.
You can leave all of the menu planning, preparation and food service in our very experienced and capable hands, so you have more time to spend on other aspects of the event – and of course, entertaining your guests. We can help design a tailored menu to suit your requests and we'll ensure that it is perfectly presented to give your guests the most enjoyable experience. To give the hog the very best texture and flavour, we will arrive at the venue several hours before the event starts to get the cooking process underway. The glass panelled front on our machines allows guests to catch a glimpse of the meat turning slowly on the spit until it transforms into a crispy, juicy wonder that you'll be eager to tuck into.
Delicious Hog Roasts With A Difference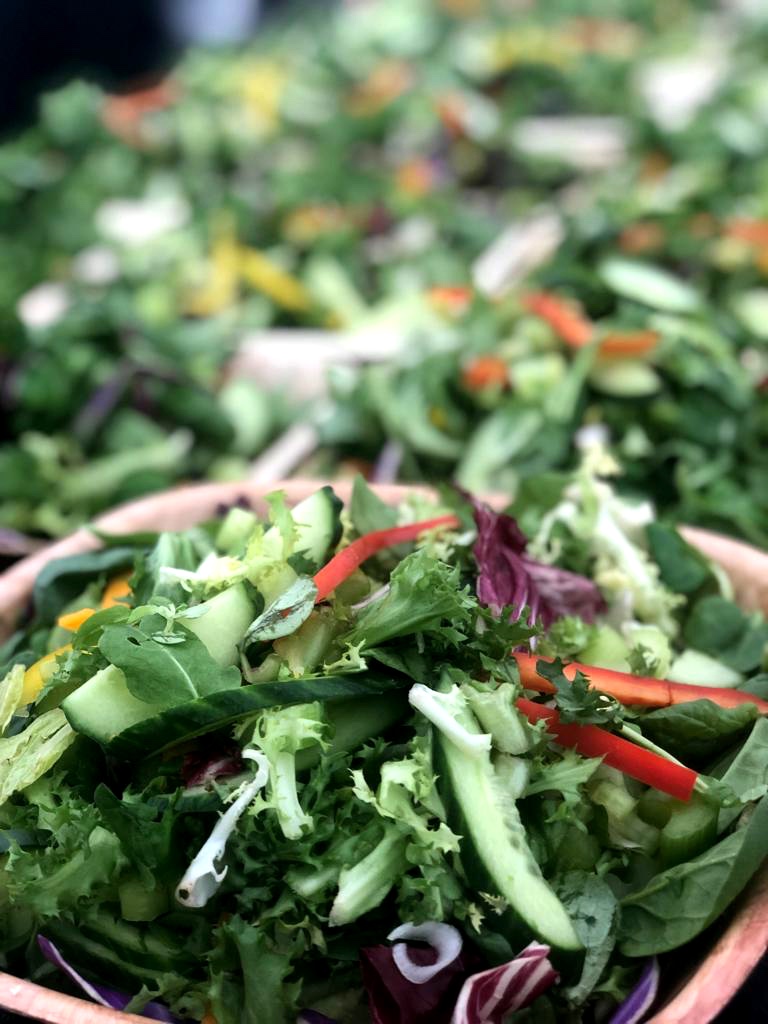 Our passion is quality – so you shouldn't expect anything less from Hog Roast Frogholt. We source our ingredients from the best local farmers and ensure the food is cooked to absolute perfection so that your guests are nothing less than impressed. We understand that some of your guests may have specific requirements when it comes to their food which is why we offer a selection of great menus to suit dietary needs. You'll discover vegan, vegetarian and gluten-free alternatives, and the good news is that any of our dishes can be tweaked with your desired ingredients.
If you're keen to find out more about Hog Roast Frogholt, please do get in touch with us today and a member of our team will be happy to discuss our menus and catering styles with you. Upon booking, you'll be assigned your own personal chef who will work alongside you to design a bespoke menu for you and your guests.