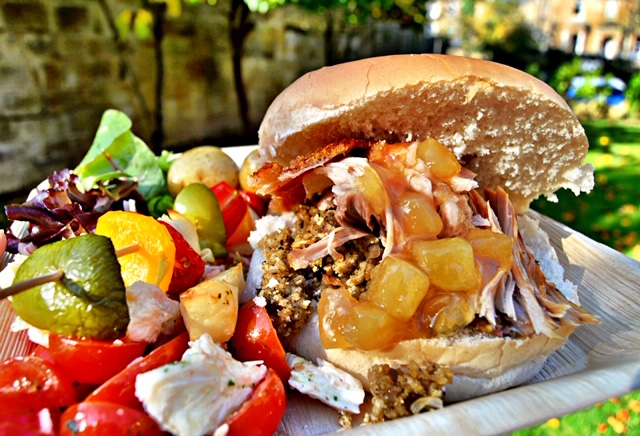 At Spitting Pig we can bring you the taste of the finest roast pork to any event you request leading to the astounding success of Hog Roast Chislehurst. These can be held at any location as we don't require an electricity or water supply, which allows us to hold a plethora of outdoor parties. We pride ourselves on the weddings we host and the highly experienced planning staff we employ will take all of the stress away from planning a feast fit for your big day. Be it a small affair or a massive party we offer something that will live long in the memory of your friends and loved ones. Our menus can be tailored to your desires and everything is prepared on location on the day so if there are any guests with certain eating habits we will be able to cater for them.
Corporate events usually mean we cater for large numbers and our most recent event wasn't any different. With 400 guests expected for a 12pm serve time; we certainly had our work cut out for us. But here at hog roast Chislehurst we love a challenge. We expect to meet the highest quality of service no matter what the number of guests will be; that is invariably is the case. Not every event has us roasting a hog though. This event in particular wanted spit roasted Turkey served with fresh cranberries and sage and onion stuffing. They also wanted a Gourmet BBQ with 110% beef burgers, chefs own gourmet sausages all served with soft floured buns and a selection of sauces. Chicken and vegetable skewers and some meaty marinated spare ribs made up the rest of the menu. A feast fit for a king! Once we had served all the guests we cleared up and left them to enjoy the rest of the day whilst we all went home for a well earned rest.
Leaders In Our Field
If you are looking for something a little more personal for your hog roast Chislehurst then we also rent out the spit roasting machines. This would be ideal for anyone who fancies our hog roast hire Chislehurst service. We have found this can be perfect if you are hosting a smaller affair. Or for a street party why not club together and rent a machine between the whole neighbourhood? In the past hog roast hire Chislehurst has been successful at school fétes, Diamond Jubilee events and charity functions. Fund-raising events in particular have been popular for groups who are looking to host a big event but also save on costs. We can almost guarantee that your attendees will be willing to buy a fair few pork rolls once they can smell the meat!
The act of cooking meat on a spit has been in operation for hundreds of years and there is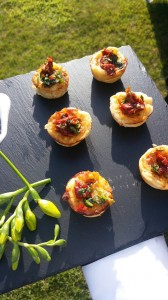 something very archaic when doing this now. However, the name spit rotisserie only originated in fifteenth century France, but times have certainly changed since then. In the past the food would have been slowly roasted by a servant working the handle for the five hours it would take to cook the food. Thankfully times have changed and our hog roasting machines are automatic allowing our chefs to concentrate on other aspects of cooking.
If roast hog isn't to your liking then there are a host of other options for you which will bring equally as amazing results. We can also provide a lamb to roast on the spit and this has been another big favourite in the past. Some of our customers have raved about our home made burgers, while others couldn't get enough of the roast turkey we served them with cranberry sauce. The selection of canapés we can provide include mini quiches, dim sum and Thai chicken kebabs. For afters there's a large range of deserts such as lemon tart, sticky toffee pudding and chocolate torte. To ensure we have enough of a range to cater for everyone there are also a great deal of vegetarian options on the menu. We are all too aware a hog roast might not be the ideal the ideal event for those non meat eaters among you but our wild mushroom bouchees and salads, amongst other options, should keep them very happy.