Hog Roast Charing are the experts when it comes to providing a seamless service, fantastic value for money and above all else – delicious food! So why would you need to go anywhere else we hear you ask?  Of course you wouldn't, with our years of experience we certainly know how to put on a good show!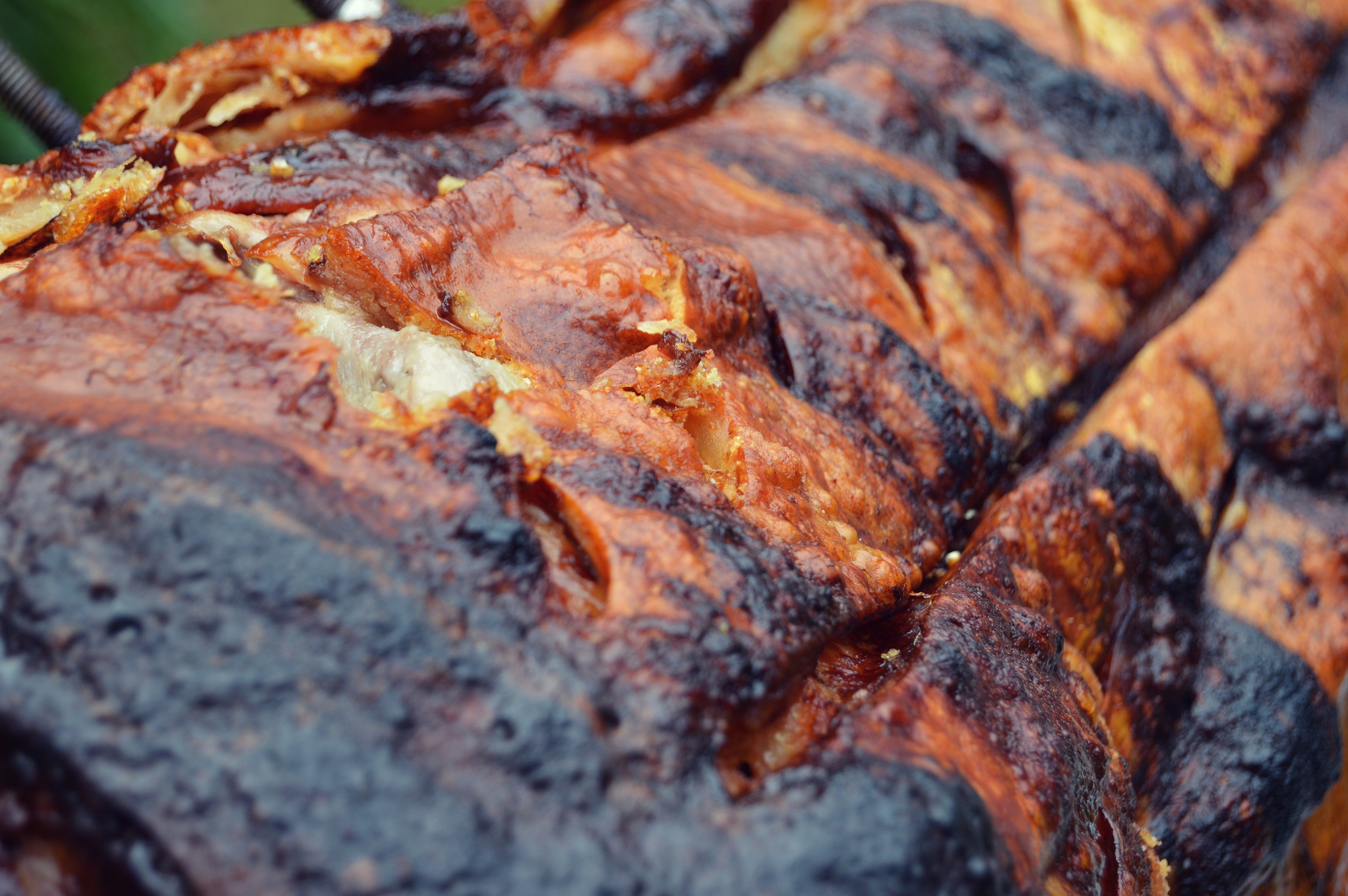 Maureen contacted Hog Roast Charing recently to book us to cater for her husband's surprise party. All his friends and family are aware of how much he loves a hog roast, at local shows, fairs and any opportunity he can, will always choose to have fresh pork roll. Together they decided that nothing would take his breath away more than seeing a spit roasted hog in his own garden, what a spectacle.
On the morning of the party the sun was shining and we had a lunch time serve. As it was a surprise Maureen had arranged for his daughters to take him out for the morning so he was none the wiser that we were getting set up in the garden! The guests were all told the arrival time of 12pm so they could be in position for Gordon to return home at 12.30pm. (We did hope that the smell of the Hog Roast wouldn't ruin the surprise early on!) As planned Gordons daughters brought him through the house to be welcomed to a large 'SURPRISE' in the garden and of course the sight of our Hog Roast Charing chef proudly stood with his hog.
Normally we would have the hog prepared and carved straight for service, but we knew Gordon would love to see the hog and watch our expert chef start to carve. Gordon couldn't keep his eyes off, with him and all the guests eagerly watching it was a fantastic spectacle and such an honour for our chef to be witnessed by so many interested guests. Questions were coming left, right and centre all of which our chef took the time to answer in depth and explained what he was doing as he went along. Soon enough the spread was ready, along with a plate of fresh crispy crackling that our waitress was delivering to the guests / audience.
The event was such a success and Gordon and Maureen were so thankful to the experience from Hog Roast Charing as it really was a day for them to remember!