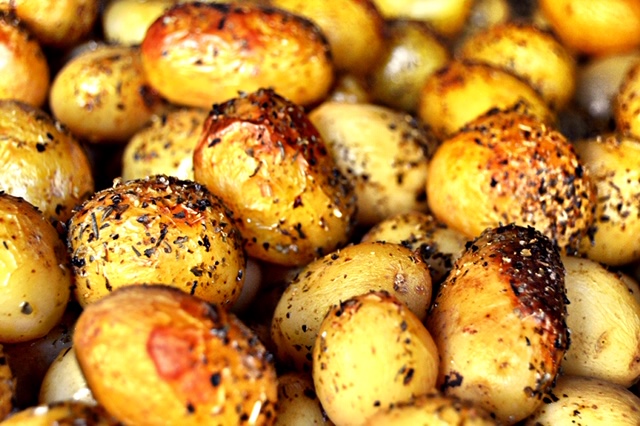 Our seaside resort of Birchington on Sea has much to offer both residents and visitors to the village, from Minnis Bay which provides sailing, windsurfing and paddling, to Quex Par and its Powell-Cotton Museum, and of course, great places to eat like Parlour & Smiths, Smugglers and Turkvaz. Nevertheless, if you need local catering, you'll find that Hog Roast Birchington on Sea is the perfect choice.
Our highly-trained and experienced chefs know a thing or two about catering with tasty dishes made from fresh, quality, local ingredients, as we've been doing so for a long time now. Over the years, we've perfected our menus to include not only the magnificent traditional centrepiece hog roasts that we're famous for but also plenty of other options too, which means all of our customers' guests are catered for, regardless of their personal tastes, appetite or dietary need.
Hog Roast Birchington On Sea – Guaranteed To Impress Your Guests!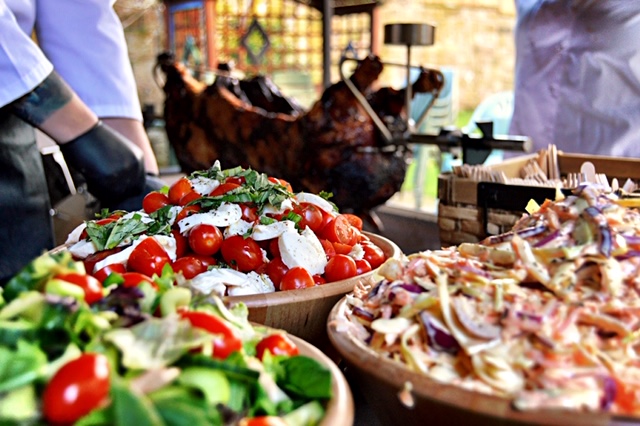 With all kinds of other meaty options available too, like spit-roasted turkey, chicken, beef or lamb, or something a bit more exotic if you prefer, as well as Hog Roast Birchington on Sea standalone menus that include various marinated meats or fries smothered in meat and toppings, all of the carnivores attending your party or event will be able to enjoy the meat of their choice. You can add starters, hot or cold sides or desserts to your main, and we can even make and serve welcome canapés and drinks if needed.
We are also proud to offer homemade options for any guests with dietary requirements, whether that's due to personal choice or an allergy or intolerance. For example, if you're inviting any vegetarians to your special occasion, our popular veggie skewers could be a great choice, as they are full of halloumi cheese, courgette, mushrooms, baby tomatoes, red onion and mixed peppers and served with pitta bread and our Tzatziki dip. We can make our skewers vegan if needed (or our other veggie dishes can be, like our mac and cheese) and we can also easily provide options for other diets – just let us know your requirements in advance.
Whatever your wants and needs, Hog Roast Birchington on Sea has got you covered, so give us a call today.