From its local sporting traditions and annual carnival to the surrounding lush countryside that is popular with hikers, there are always a lot of events taking place in Aylesham throughout the year. If you have found yourself playing host or you have been put in charge of sorting out the food for an event that is happening in this busy Kent village, you obviously want to feel sure that you have made the right decision about the food. It may seem like there is a lot to think about when choosing the catering for your event – how do you ensure the food fits with the theme and ambiance you want to create, whilst accommodating different dietary needs and keeping in line with your budget? The answer is, by hiring the Hog Roast Aylesham team!
From the outset, we will take the helm when it comes to planning and executing your menu for your event. Not only are we the number one hog roast experts in Aylesham, we are also incredibly experienced in catering for all manner of events in the area. We are able to adapt how we operate to suit each event we cater for and provide beautifully cooked pork, and tempting freshly made dishes for any occasion in Aylesham.
Great Food For All Occasions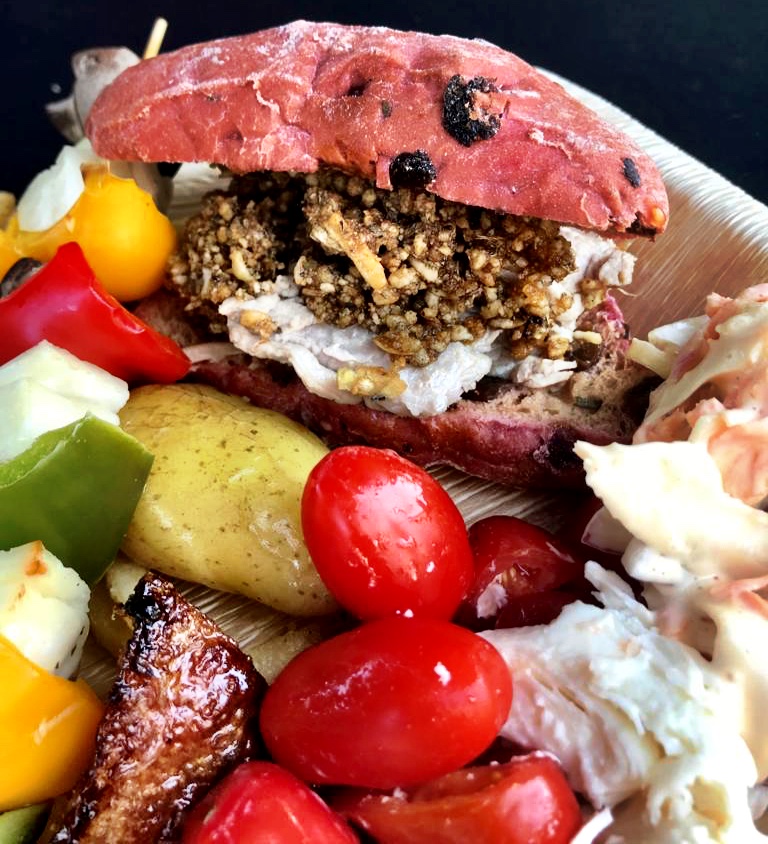 Our hog roasts are always a superb catering option for large-scale outdoor events. We are able to provide plentiful portions of perfectly cooked pork served with all the trimmings for any size of event, and in any type of location. If you require a more formal catering package, however, we're sure that you will be equally impressed with what the Hog Roast Aylesham team can offer you. We can assure you that our premium pork is far from the only thing on our menus – all of our catering packages are designed to please wide-ranging tastes and dietary needs, and our menus all include different meat options, and vegetarian and vegan dishes. We also provide contemporary 3 course meals and canapes for special occasions, which is always a very popular option for wedding receptions in the local area.
If you leave your event catering in Hog Roast Aylesham's capable hands, you will be treated to a memorable dining experience, the finest slow roasted pork in the area and a well-crafted menu that will complement your event perfectly.