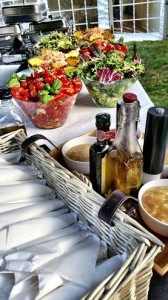 Aylesford is a great place to live and a great choice for those wishing to live within easy commuting distance of the surrounding area this is a great place with lots of entertainment throughout the year. Aylesford offers a range of leisure facilities including a Golf Club, a Cricket Club and an excellent leisure centre with indoor and outdoor tennis courts, full gym and swimming pools. There are many opportunities to walk or cycle and also a nature reserve at Roding Valley Meadows. The town itself offers an interesting selection of shops and eateries as well as two fantastic pubs once visited by many Celebs. Aylesford is a wealthy and upmarket place to live, is ideal for tourists and residents that love good food and drink.
Hog Roast Hire Aylesford has been serving the people of Aylesford for many years providing a top quality service when it comes to hog roast catering food to die for and full of great flavour. All types of event can be catered for with our catering team including Weddings, birthday parties and celebrations, christenings, summer festivals and large corporate events to name but a few. A hog roast provides a simple, unique and delicious solution when it comes to entertaining a crowd. A real talking point at any event, the hog roast is simple to use, provides healthy and delicious food and fills the air with the most mouth watering smells whilst it's cooking. At Hog Roast Aylesford, we pride ourselves on our quality of food, equipment and service. When you rent from us you can be sure you are hiring only the best quality machinery, the best quality meats and superb customer service.
We were delighted to do the wedding catering for Amanda and Christopher on the 18th May 2013. We catered at the reception in the afternoon with the wedding goers enjoying a lovely hog roast accompanied by roasted potatoes and hot seasonal vegetables. The evening meal consisted of a sumptuous hog roast themed BBQ. All this took place at The Friars in Aylesford, Maidstone. The Carmelite Friary founded in 1242 was dispossessed at the dissolution of the monasteries by Henry VIII and was re-established in 1949. Before 1930 the site was owned by a family and used for scouting activities and Lord Baden Powell has also visited the site, After a large fire in 1930's, the Carmelite Friars bought back the site and set about rebuilding the main Abbey building. Since the rebuild of the Abbey the site is now an important pilgrimage centre with lovely grounds and picnic areas. It is also home to the North Barn a Fully restored 17th century Barn located in the barns complex by the entrance to The Friars. The North Barn is available for business conferences or functions such as weddings, private parties, receptions and exhibitions. There is a full catering Marquee attached to the south side of the Barn.
The Best Hog Roast In Aylesbury
The success of a hog roast lies in its simplicity. With full instructions given on site you can be up and roasting in no time. Impress your guests with your hog roast chef skills and enjoy your own event stress free. The catering team at Hog Roast Hire Aylesford will help you every step of the way from deciding what size of roast you require, to which accompaniments you would like through to hiring a marquee or venue. We work to your budget and offer packages to suit many different needs and events. Hog roast hire Aylesford machines are extremely versatile so you can decide whether you would like the show and glamour of a spit roast or you can slow roast your meats in an outdoor oven. When it comes to spit roasting, it doesn't have to just pork. These superb machines can equally roast a whole range of meats with ease so you can offer a selection of freshly roasted meats to your hungry guests.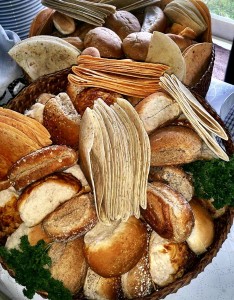 On the day of your party or event, hog roast Aylesford will attend your chosen venue and deliver your fresh meats and set up your hog roast machinery and anything else you need help with. Any questions will be answered and basic instruction given. It is then simply a case of lighting the fire and allowing the flames to slowly roast your meats to perfection. The beauty of a hog roast is that it needs little attention once it has begun to cook. This means less stress for you and importantly, you are left free to enjoy your event and mingle with your guests while the roast looks after itself. After several hours of slow cooking, your meat will be ready to carve and serve. Time for you and your friends to enjoy the most succulent, juicy meats and the crispiest crackling to die for! Simply carve and serve into fresh bread rolls and top with a choice of topping including apple sauce, traditional stuffing and rich gravy. As your event comes to an end and everybody is fed and happy, the hog roast team will return to your venue to carve any remaining meat for you and your guests before cleaning down and removing all equipment and rubbish for you, simple, easy and with no fuss. All our machines are fully guaranteed and safety checked. All our catering staff are fully trained in all areas of catering and are insured to cater your event. Give the team at hog roast hire Aylesford a call today, we can help with every stage of the planning and our advice is complimentary. There will be no obligation to buy, just reliable, friendly service every time.